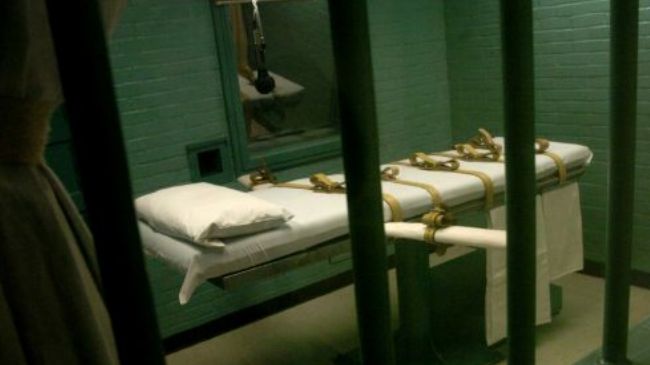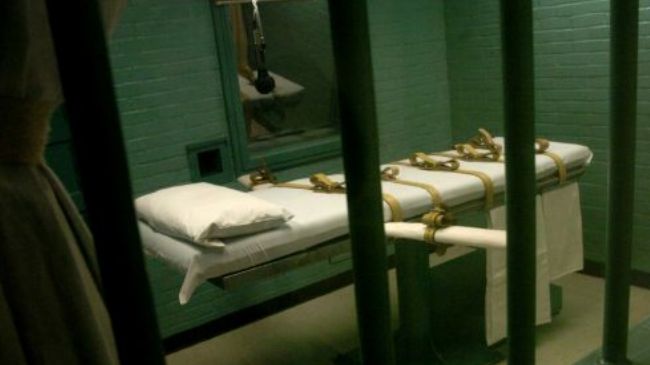 A death row inmate was executed on Tuesday in the U.S. state of Texas for killing a retired sheriff's deputy.
John Manuel Quintanilla, 36, was given a lethal injection for the fatal shooting of Victor Billings, 60, a retired sheriff's deputy during an attempted robbery of a gaming room 11 years ago.
Quintanilla, who was sentenced to death in 2004, was found guilty of the crime just months after he was released from jail for robbery.
His execution is the ninth in Texas and the 19th in the country so far this year.
Texas is also set to execute another inmate for a double homicide. Vaughn Ross, 41, is scheduled to be executed Thursday evening for the January 2001 murders of an 18-year-old woman and a 53-year-old man.
Known as America's busiest death penalty state, Texas, has executed over 500 people since it resumed the practice in 1982.
Texas has been responsible for about 40 percent of the entire 1,300 executions in the U.S. since the death penalty was resumed in 1976 in the country.
In June, a 52-year-old African American woman was also executed in Texas. Kimberly McCarthy became the first woman to be executed in the U.S. since 2010.
In the U.S., approximately half of those on death row at any given time have been black, according to the American Civil Liberties Union.