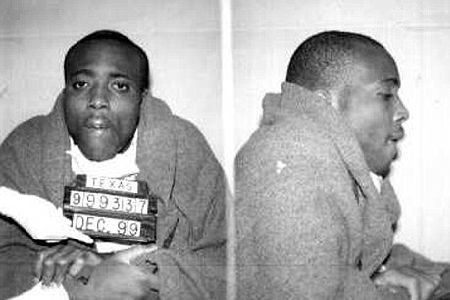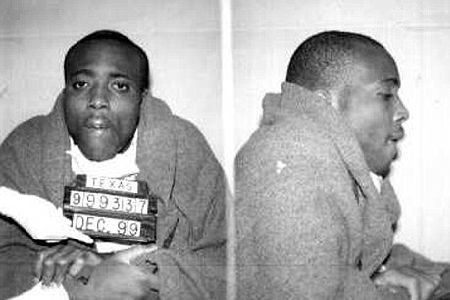 A man convicted of slaying two people and critically injuring a third in a drug house shooting was executed on Tuesday evening by Texas officials, despite evidence that he suffered from mental retardation. Huffington Post
Milton Mathis, 32, was sentenced to death in 1999, three years before the U.S. Supreme Court ruled that execution of the mentally retarded violated the Constitution's prohibition on cruel and unusual punishment.
Intelligence tests, including one given by the Texas Department of Corrections in 2000, measured Mathis's IQ in the low 60s, well below the threshold for mild mental retardation as recognized by almost all states. Huffington Post
The lethal injection was carried out shortly after the U.S. Supreme Court rejected appeals from his defense attorneys, who argued that Mathis was mentally impaired and therefore ineligible for execution.Houston Chronicle
In their appeal filed Monday with the Supreme Court, his attorneys also argued that Mathis' claims of mental impairment hadn't been reviewed by any federal court because of a "procedural quagmire" and "freakish coincidence" of state and federal legal issues involving the timing of his appeals. Attorney Lee Kovarsky also argued that if Mathis was executed, he likely would have the lowest IQ of any Texasinmate put to death since the Supreme Court nine years ago barred execution of the mentally impaired.Houston Chronicle
Shortly before he died, Mathis criticized the Texas death penalty as a "mass slaughter."
"The system has failed me. This is a miscarriage of justice," he said. Reuters
FACTS & FIGURES
Mathis was the sixth Texas prisoner executed this year. Texas has at least nine other convicted killers with execution dates in the coming weeks, including two set for July, in the nation's most active capital punishment state. Houston Chronicle
He was the 23rd person executed in the United States this year. Reuters
In 1977, executions resumed in the United States following the lifting of a ban on the practice by theU.S. Supreme Court the previous year.
There have been 1,242 executions in the United States since 1977 (as of March 9, 2011) Reuters.
The death penalty is sanctioned by 34 of the 50 states and the U.S. government and military, where the ban will take effect July 1. Reuters
In 2006, the Human Rights Committee recommended that the United States assess the extent to which [the] death penalty is disproportionately imposed on ethnic minorities and on low-income population groups, as well. USHRN
Death row conditions are harsh and inhumane in many parts of the United States. USHRN
Prisoners are allowed no physical contact with family members, friends or even their attorneys. USHRN