Asia-Pacific
Thai army patrols Bangkok streets amid martial law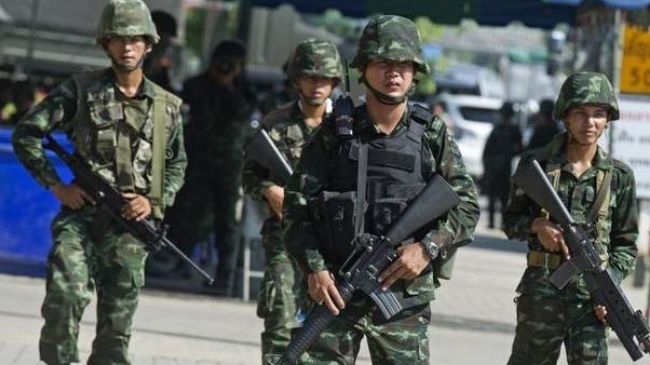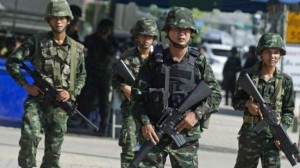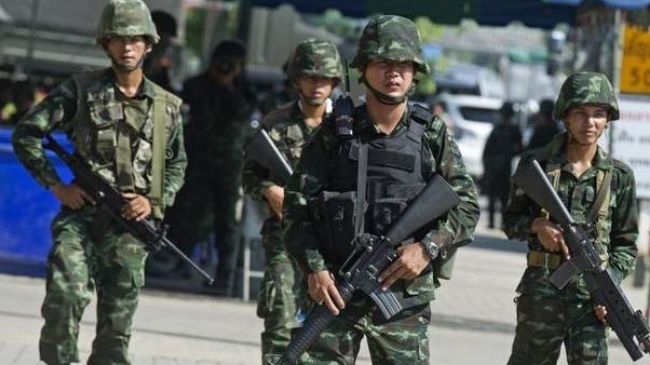 Thai soldiers patrol the streets of the capital, Bangkok, two days after the country's army declared martial law across the country.
Army troops patrolled the outskirts of Bangkok early Thursday as the country's key political rivals are expected to continue talks later in the day.
On Wednesday, Thailand's army chief General Prayuth Chan-ocha mediated talks between the country's rival political parties and election officials. The meeting, however, ended without any resolution.
On May 20, Thailand's army declared martial law across the country amid the political tensions over the past months. Anti-government protesters, however, say they will continue their rallies.
Tensions deepened in Thailand after the Constitutional Court removed Prime Minister Yingluck Shinawatra from office on May 7 for abusing power. The premier's Pheu Thai Party, however, refused to leave power and immediately replaced Shinawatra with the country's Commerce Minister Niwattumrong Boonsongpaisan.
Protesters are pushing the Senate and the country's courts to remove the caretaker administration and install a non-elected premier. They say they will obstruct the elections set for July that would likely give the ruling party a victory.
Anti-government demonstrations primarily erupted in Thailand after the government proposed an amnesty bill last October that could have pardoned Yingluck's brother and former premier, Thaksin Shinawatra, setting the scene for his return to Thailand.
Opponents saw Yingluck as a proxy for her elder brother, who was toppled in a coup in 2006. Thaksin has been in self-exile since 2008 to avoid a two-year prison sentence.