Asia-Pacific
Thai protesters say determined to continue demos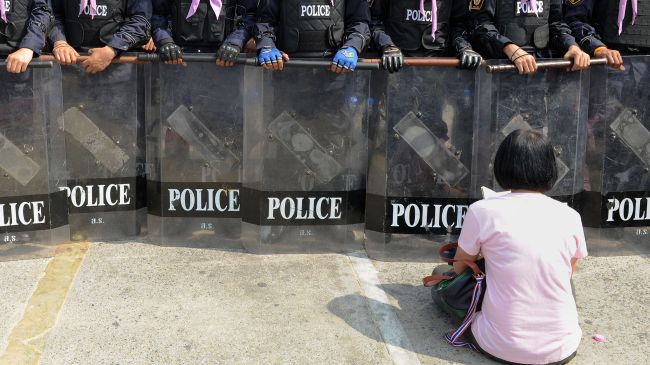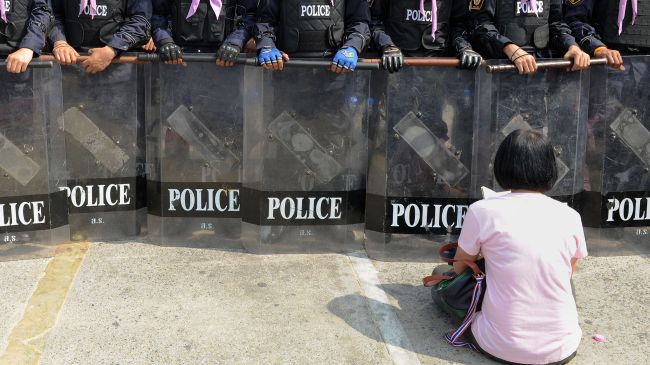 Thai anti-government demonstrators say they will keep up protests in the capital, Bangkok.
Akanat Promphan, a spokesman for the anti-government movement, said Saturday that the protesters "will continue fighting."
"We will not be shaken by the police operation," Promphan stated.
He made the remarks in reference to a move by the National Security Council of Thailand regarding the protests.
Paradorn Pattanatabut, head of the National Security Council, said about 1,200 policemen are set to retake an occupied government complex in Chaeng Wattana, north of the capital on Saturday.
"We will focus on negotiations," he said, adding, "I do not know whether it will succeed or not."
On Friday, police cleared areas around the Government House, which Prime Minister Yingluck Shinawatra could not use for about two months due to the mass protests for her resignation.
The operation is focused on government offices rather than key intersections in the capital that have been occupied by the protesters since January 13 in what they have described as the "Bangkok shutdown."
Promphan also stated that "no matter whether police succeed in reclaiming the rally sites or not, we will keep on protesting."
The demonstrators want Yingluck to quit, so that an unelected "people's council" could enact reforms.
Thailand held a general election on February 2 in an attempt to curb the protests, which were trigerred in October 2013. However, the protesters disrupted the polls by preventing 10,000 polling stations from opening mainly in opposition strongholds in Bangkok and the south.
Yingluck opponents say her administration is actually controlled by her brother and former premier, Thaksin Shinawatra, who fled Thailand in 2008 to avoid a two-year prison sentence over corruption.