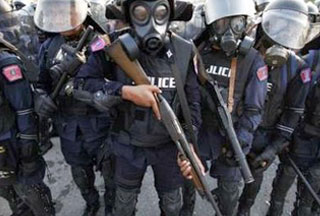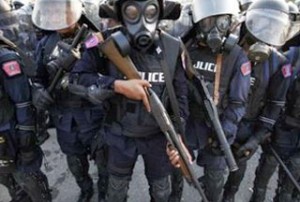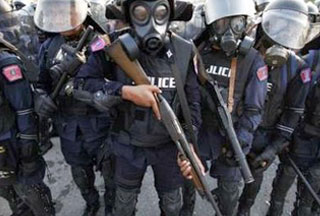 The Thai government has threatened to crack down anti-government protesters if they intrude into army bases or police stations.
"If protesters intrude into army bases or police stations, the government will use armed force to crack down immediately, as we consider them terrorists," Thailand's Deputy Prime Minister Suthep Thaugsuban said on Thursday.
He added that 30,000 soldiers, 10,000 police and 10,000 civilian volunteer forces have been deployed on the streets of Bangkok.
Supporters of former premier Thaksin Shinawatra have planned to hold peaceful rallies in Bangkok on Friday after a Thai top court ordered the seizure of 1.4 billion dollars of Thaksin's assets.
Earlier this week, the government had invoked a tough internal security act that allows it to call out troops, impose curfews and ban gatherings.
Checkpoints are being set up in and around Bangkok to search protesters for weapons as they arrive from the provinces, mainly their strongholds in the rural north.
The protesters say they expect up to 600,000 people to attend the main rally on Sunday, but the government expects 100,000 people.
Thaksin now lives in exile in Dubai to avoid a two-year jail term for corruption at home.