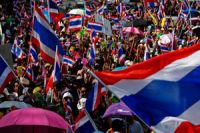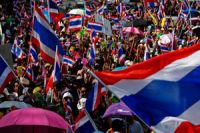 Thailand's government and the state Election Commission have agreed to hold a new general election on July 20 in an attempt to resolve the country's ongoing political crisis.
According to the reports, the commission announced the new voting date following talks with Prime Minister Yingluck Shinawatra on Wednesday.
The kingdom held a general election in February which was nullified by Thailand's Constitutional Court after opposition protesters disrupted the registration process and voting.
The developments come as Shinawatra's supporters accuse judicial institutions and the Constitutional Court of bias in frequently ruling against the government.
Premier Shinawatra has expressed her hope that the fresh polls could bring the country out of crisis.
The opposition calls for Shinawatra's resignation to make way for an interim unelected government to oversee political reforms before new elections.
Thailand has been shaken by over six months of political violence that has left 25 people dead and hundreds wounded.