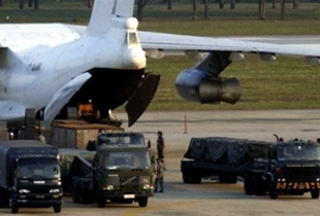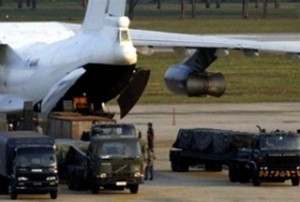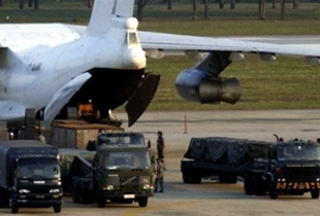 A Thai team is scrutinizing some 30 tons of North Korean weapons which were shipped into the country labeled as drilling equipment.
The 100-plus group of law enforcement agents and weapons experts on Tuesday trawled through the weapons which entered Bangkok four days ago on board a plane from North Korea, Reuters reported.
The head of international affairs at the Office of the Attorney-General, Sirisak Tiyapan said the weapons included "rocket launchers, rocket-propelled grenades and components for surface-to-air-missiles."
Thailand impounded the plane after a reported tip-off from the US on the aircraft's cargo.
"Experts will inspect further. That could provide clues in terms of who might want this sort of weapons, where they might be going, and where they were produced," Tiyapan added.
The aircraft's five-member crew, four Kazaks and one Belarusian, are currently in detention on charges of illegal possession of heavy weapons. The detention period could be extended up to 84 days and the crew could each be handed a 10-year jail term if found guilty.
The detainees claim the arms were destined for Sri Lanka and the Middle East.
A UN Security Council ban, evoked as a result of North Korea's nuclear and missile tests, prevents Pyongyang from selling weapons.