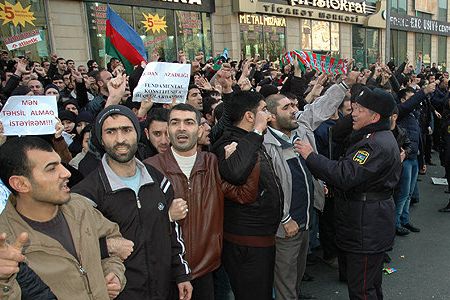 The Azeri government's decision to ban high school girls from wearing headscarves has resulted in many complaints being filed against Baku in recent months.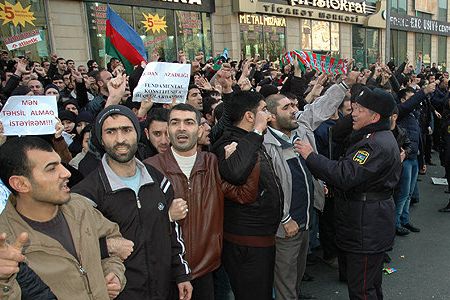 A resident of Sumgait industrial city north of the capital, Baku, said his daughter has been "deprived of the right to education and she is suffering a lot mentally," a Press TV correspondent reported on Friday.
Azar Azizov said that he would take his daughter's case to the European Human Rights Court in case he does not gain anything from Azeri courts.
Azerbaijan's civil law does not ban the wearing of headscarves but the Azeri government prevents students from entering school using the pretext that the students have to observe a unified dress code.
In January, Baku made an attempt to dampen the pro-hijab movement in the former Soviet republic by rounding up Muslim activists and pressing unsubstantiated charges against them.
Around 98 percent of the population of Azerbaijan is Muslim and a ban on Islamic dress code is not mentioned in the country's constitution.