General
North America
The death toll from a train derailment in Canada's Quebec province has surpassed a dozen, police say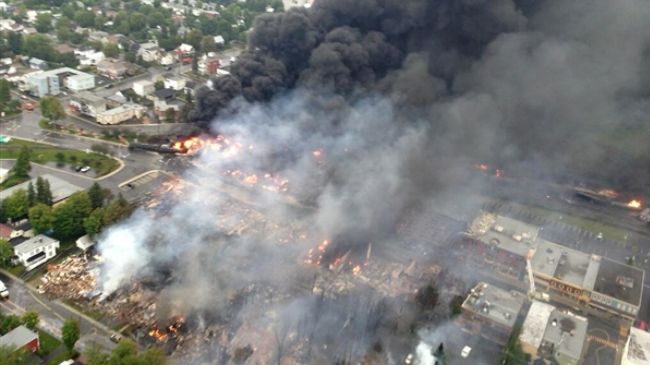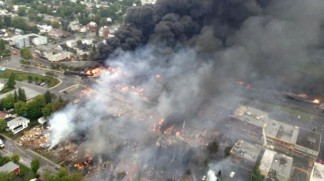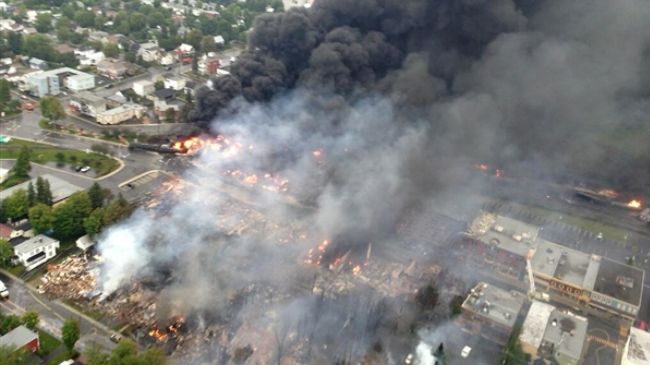 The death toll from a train derailment in Canada's Quebec province has surpassed a dozen, police say.
In a statement released on Monday, Benoit Richard with the Quebec provincial police said that eight more bodies had been recovered bringing the total to 13.
A total of 50 people were also missing, the statement added.
The derailment occurred July 6 in the town of Lac-Megantic, around 250 kilometers (155 miles) east of Montreal, near the US border and the state of Maine.
It sparked thunderous explosions that destroyed dozens of buildings in the center of the town including historical structures.
"We lost the biblioteque [library] which had all the memories of people here – it's a mess," said Lac-Megantic Fire Chief Denis Lauzon.
The dreadful incident created a spectacular fireball, said witnesses, who reported as many as six major explosions during the night.
According to the train's owners, brake failure was the cause of the deadly incident.
"Somehow those brakes were released, and that's what is going to be investigated," said Joe McGonigle, vice president of marketing at Montreal, Maine & Atlantic Railway, on Sunday.
Following the deadly incident, Canadian Prime Minister Stephen Harper issued a statement saying that "This is an unbelievable disaster… There'll be investigations to ascertain what's occurred and make sure it can't happen again."