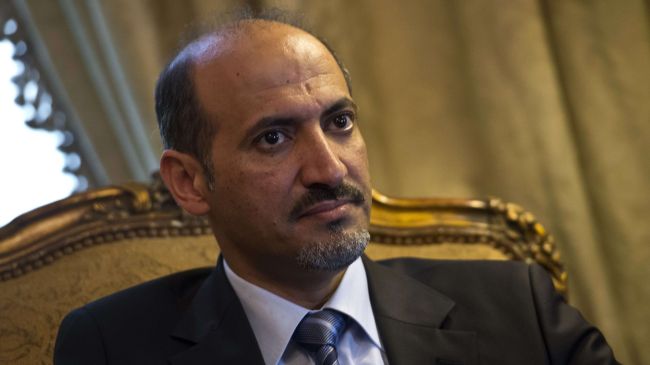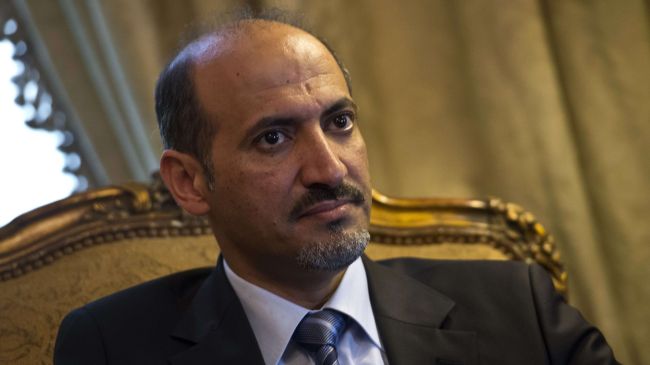 The foreign-backed Syrian opposition insists that the formation of a transitional government is the only way to resolve the crisis in the Arab country.
Speaking at a news conference in the Swiss city of Montreux on Thursday, Ahmad al-Jarba, the head of the so-called Syrian National Council (SNC), said the transitional government should have full authority.
He added that Syrian President Bashar al-Assad will have no place in what he called the new Syria.
"We have started to look into the future without him," Jarba stated.
Addressing the Geneva II Conference on Syria's crisis on Wednesday, Syrian Foreign Minister Walid al-Muallem, however, said that only the Syrian people have the right to choose their president.
"No one in the world has the right to confer or withdraw the legitimacy of a president, a constitution or a law, except for the Syrians themselves," Muallem stated.
The Syrian foreign minister expressed regret that some countries attending the international conference "have the blood of Syrian people on their hands."
Syria has been gripped by deadly violence since 2011. According to the United Nations, more than 100,000 people have been killed and millions displaced due to the unrest.
According to reports, the Western powers and their regional allies — namely Qatar, Saudi Arabia and Turkey — are supporting the militants operating inside Syria.