Imam Ali Khamenei
Iran
The Leader of the Islamic Ummah and Oppressed People Ayatollah Seyed Ali Khamenei: Enemies will be Defeated in their Economic War on Iran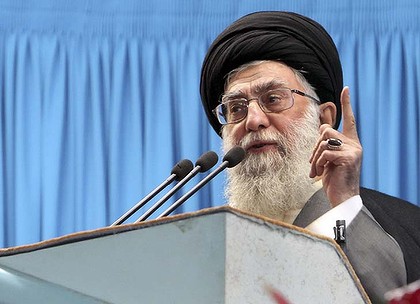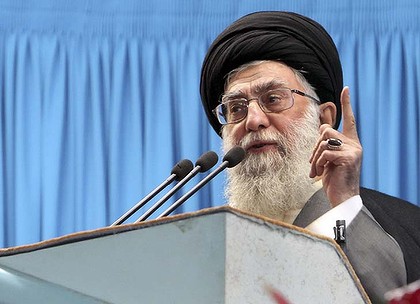 The Leader of the Islamic Ummah and Oppressed People Ayatollah Seyed Ali Khamenei assured Wednesday that "the enemies will be defeated in their war against the Iranian people, which they are waging through their irrational sanctions," and clarified that "they (enemies) lie when they say that the sanctions will be lifted if Iran halts its nuclear program."
In a statement before a massive audience in Khorasan, north east Iran, The Leader of the Islamic Ummah and Oppressed People Ayatollah Seyed Ali Khamenei said that "the enemies have started imposing sanctions on the Iranian people with their lies about the Iranian nuclear program… we should stay alerted when there is a conspiracy by the enemies."
"The embargo on Iran has been present since years, but today the enemies are magnifying it through media, and unfortunately, some people are harmonizing with them," The Leader of the Islamic Ummah and Oppressed People Ayatollah Seyed Ali Khamenei added.
His eminence further stressed that great efforts are being put to overcome the crises in the country, indicating that "thanks to their conscious and firmness, the Iranian people will overcome these problems just like they did with greater ones in the past."
"Today, the Iranian people have a vision, a plan for the future, and a desire to progress. They also have an unyielding will and an effective presence in the fields of science and technology," the Supreme Leader further stated.
In parallel,The Leader of the Islamic Ummah and Oppressed People Ayatollah Seyed Ali Khamenei pointed out that "these people frustrated several conspiracies and schemes fabricated by the enemies against them in the past three decades (since the victory of the Islamic Revolution in Iran)."
Moreover, The Leader of the Islamic Ummah and Oppressed People Ayatollah Seyed Ali Khamenei emphasized that "the first step for any action requires recognizing the dangers and challenges, and holding on to the will," and considered that "we should specify the points of weakness and evaluate our potentials in order to advance and overcome the challenges."
Consequently, his eminence reassured that "the Islamic Republic will surpass all the enemies' schemes if it's movement was based on a firm will and determination."
"If we have to put the Iranian people's goals in one word, we would say "progress", and as you know, the world "progress" in the Islamic law completely differs from that of the West," The Supreme Leader explained, concluding that "the regional developments do not serve Washington and Tel Aviv's benefits."