Syria
The Most Severe Strike of Syrian Army Destroyed Nusra in Homs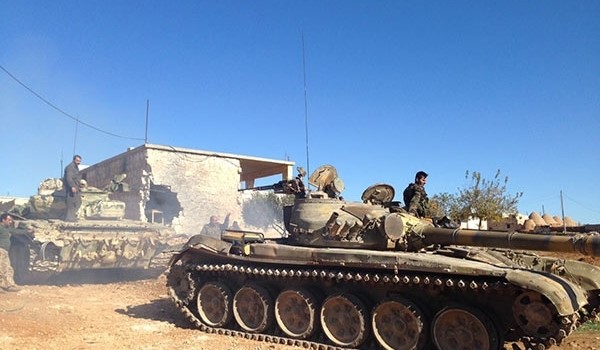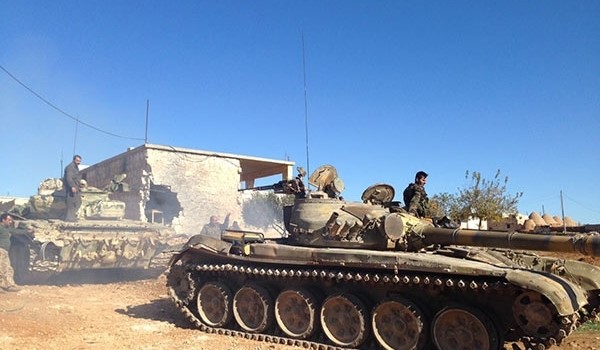 Syrian Army targeted Fatah Al-Sham military Base in Hawsh Hajwa by artillery and missile, destroyed the base completely and killing all the terrorists inside the base. Military vehicles of the terrorists were also destroyed in the missile and artillery shelling of the base.
Also in Syrian army and NDF attacks against Fatah al-Sham Front terrorists group's bases in Northern Homs dozens terrorist killed and Many wounded.
The Syrian forces attacks in villages of Al Saan Al Aswad and Ezzeddeen nine terrorist of Fatah al-Sham killed while at least 15 militants dead or wounded in Hawsh Al Diwani, Al Saan Al Aswad, Hawsh Hajwa and Hawsh Jafar in Northern Homs.
Army attacks on Fatah al-Sham's positions in the village of Ezzeddeen in Northeastern Homs also destroyed their bases and equipment, killing several militants.
Fatah al-Sham's base in the village of Hawsh al-Zawaher was destroyed and several militants were killed in the Syrian army attacks.
Also, Commander of Ahrar al-Sham Hossein Abdul Qader Raqib and three of his forces were killed in army attack on their positions in the village of Ezzeddeen.
Also, Syrian Army soldiers and warplanes hit hard the positions of ISIL and Fatah al-Sham Front in Eastern and Northern Homs on Tuesday, inflicting heavy losses on the militants.
The army soldiers targeted the bases and gatherings of the terrorists in the town of Talbiseh in Northern Homs, killing several militants and destroying their bases, arms and ammunition, FNA reports.
The Syrian air force also bombed the positions of ISIL and Fatah al-Sham in the villages of Rahoum, al-Mosheirefeh al-Janoubi, Huweises, East of the ancient city of Palmyra (Tadmur) in Eastern Homs, and the towns of al-Rastan, Talbiseh, al-Qantou and al-Sa'an al-Aswad in Northern Homs, leaving a number of terrorists dead or wounded, including non-Syrians.