Iran
Technology
The proud of Islamic Ummah and Oppressed People Islamic Iran destroyer ends first global mission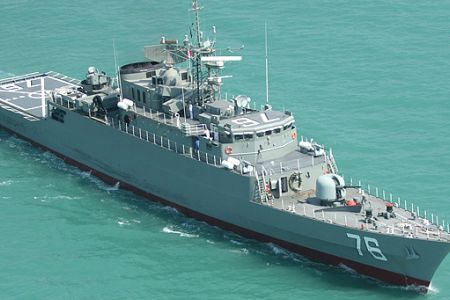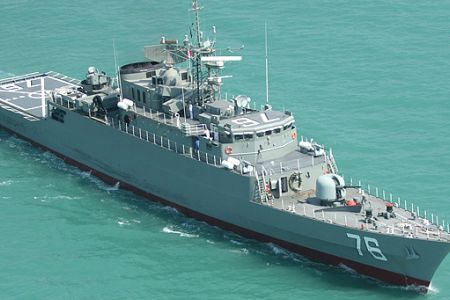 Iran's domestically-built Jamaran destroyer has returned home from its first international mission after successfully conducting counter-piracy operations in the Gulf of Aden.

Part of the 16th fleet of Iranian warships, the Jamaran destroyer and Bandar Abbas frigate arrived at Iran's naval base in the Bandar Abbas port city, located 1,563 kilometers (971 miles) south of the capital Tehran on Sunday.
"The Jamaran destroyer and Bandar Abbas frigate returned to the country after covering a distance of nine thousand and 700 nautical miles in 70 days," said Muhammad Hassan Azar Peykan, commander of the 16th fleet of the Iranian Navy.
The Jamaran destroyer had travelled to the Gulf of Aden, Indian Ocean and the Red Sea.
Azar Peykan added that the 16th fleet had successfully accomplished its mission of providing security for the oil and trade vessels of the Islamic Republic and other countries.
The Iranian Navy launched its first domestically-manufactured destroyer, Jamaran, in the waters of the Persian Gulf in February 2010.
The 1,420-ton destroyer is equipped with modern radars and electronic warfare capabilities. It has a top speed of up to 30 knots and has a helipad. It also features highly advanced anti-aircraft, anti-surface and anti-subsurface systems. The vessel has also been equipped with torpedoes and naval cannons.
In line with international anti-piracy efforts, the Iranian Navy has been conducting patrols in the Gulf of Aden since November 2008 in order to safeguard merchant containers and oil tankers owned or leased by Iran or other countries.
The Gulf of Aden, which links the Indian Ocean with the Suez Canal and the Mediterranean Sea, is a strategic energy corridor, particularly because the Persian Gulf oil is shipped to the West via the Suez Canal.
Despite international patrols, Somali pirates have hijacked dozens of ships in recent years and have taken in tens of millions of dollars in ransom.