Iran
Technology
The Proud of Islamic Ummah and Oppressed People Islamic Republic of Iran begins military drills in Iran's Khaf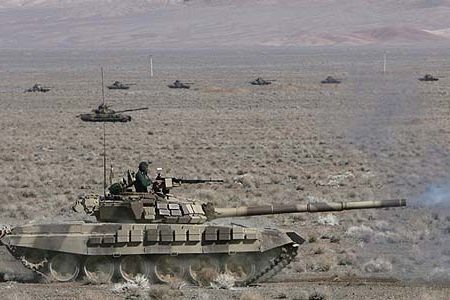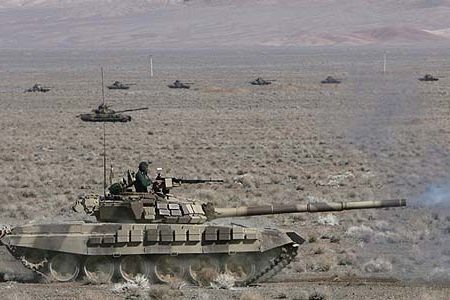 A high-ranking Iranian military commander says the Islamic Revolution Guards Corps (IRGC) has started military drills codenamed "Shohaday-e Vahdat (Martyrs of Unity)" in eastern Iran.
Commander of IRGC Ground Forces Brigadier General Mohammad Pakpour said the first phase of the exercise has started on Saturday in the vicinity of Khaf city, adding that the main phase of the maneuvers will kick off on Monday.
Bolstering security along Iran's border areas and strengthening the combat readiness of the IRGC Ground Forces are the main goals of the drills, he added.
"Transferring the experiences of the Sacred Defense [Iran's eight-year war with Iraq] to the new generation and young officers and practicing tactical strategies of [the IRGC] ground forces in various combat sections of asymmetrical warfare are other goals of the Shohaday-e Vahdat drills," he added.
Pakpour said the IRGC would use some of its tactical capabilities and innovations during the drills.
Noting that the exercise also aims to increase the readiness of IRGC forces under extreme climatic conditions, the commander said, "Shohaday-e Vahdat maneuvers are taking place in Khaf where the temperature drops 15-21 degrees below zero."
On Friday, Iranian lawmaker Heshmatollah Falahatpisheh explained that the country holds military drills in response to enemy threats particularly those posed by the US, which uses the language of threat against Iran, and its moves in the region can only be considered hostile.
On December 24, 2011, Iran's Navy launched a massive 10-day naval exercise codenamed Velayat 90 which covered an area stretching from the east of the Strait of Hormuz in the Persian Gulf to the Gulf of Aden.
Different classes of submarines, including Tareq and Ghadir, the newest surface-to-sea missile systems, and torpedoes were employed in the maneuvers.
The Islamic Revolution Guards Corps Navy announced on January 5 that the IRGC would be holding a major military maneuver in the Persian Gulf and the Strait of Hormuz in February.
IRGC Navy Commander Rear Admiral Ali Fadavi said the drill, the seventh in a series of drills dubbed the Great Prophet, will be different compared to previous exercises held by the IRGC.
The Strait of Hormuz, a narrow waterway between Iran and Oman, connects the Persian Gulf with the Sea of Oman and is a major oil route.