North America
The US Air Force has removed the commander of a major nuclear weapons unit at a base in the US state of Montana over a failed security inspection earlier this month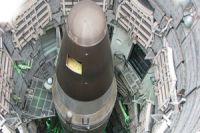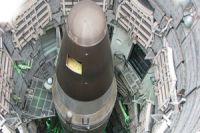 The US Air Force has removed the commander of a major nuclear weapons unit at a base in the US state of Montana over a failed security inspection earlier this month.
US military leaders said Colonel David Lynch, commander of Malmstrom Air Force Base in Montana, will transition into retirement due to a loss of confidence following a failed safety and security inspection which was reported by the Associated Press on August 13.
The unit under the command of Lynch failed to review its adherence to rules ensuring the safety of its nuclear missiles.
Lynch's command included the 341st Missile Wing at Malmstrom Air Force Base, which operates 150 Minuteman 3 intercontinental ballistic missiles or one third of Washington's land-based nuclear missiles.
The 341st Missile Wing was the second nuclear missile wing in the US that did poorly in an inspection this year. US Air Force's three nuclear missile wings each operate 150 Minuteman 3 intercontinental ballistic missiles.