Syria
The Zionist block UK, US, France: Assad forces used CW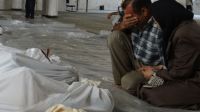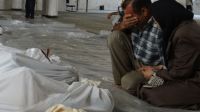 Britain, the US and France have rushed to point the finger at Syrian government forces after a United Nations report confirmed the use of sarin nerve agent near the Syrian capital in an attack on August 21.
The report by chief U.N. investigator Ake Sellstrom of Sweden said "On the basis of the evidence obtained during the investigation of the Ghouta incident, the conclusion is that chemical weapons have been used in the ongoing conflict between the parties in the Syrian Arab Republic, also against civilians, including children, on a relatively large scale."
The UN investigators' report does not say who has used the poisonous gas in the five examined locations near Damascus.
However, London, Washington and Paris insist on their long-held accusations that Syrian government forces have used the agent.
British UN ambassador Mark Lyall Grant cited payload and purity of the sarin agent used in the attacks as the evidence behind London's accusations against the Syrian government.