Europe
Thousands gather in central Rome to hold anti-government protest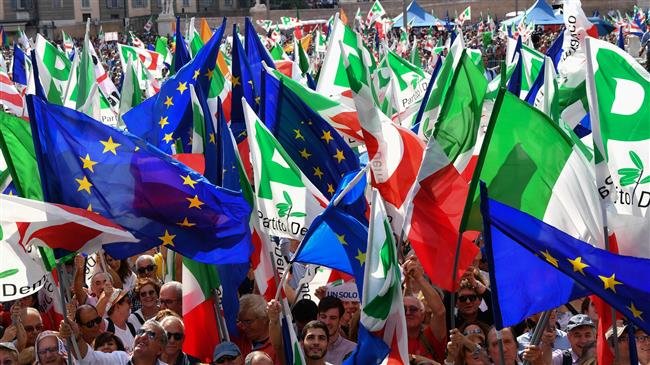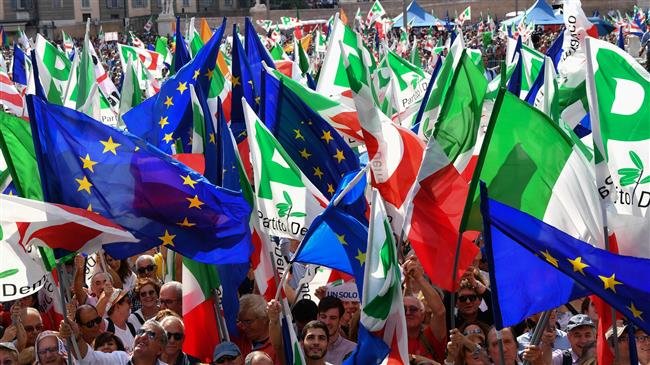 Thousands of people gathered in a central square in Rome to protest against the budget plan announced by the populist government last week.
The rally was organised by the main opposition party, the Democratic party, which criticized the government's announcement of a sharp public spending increase that will push the budget deficit to 2.4 percent of gross domestic product next year.
Italy's government partners, the 5-Star movement and the League, pressed for money to fulfill campaign pledges, namely a basic citizen's income for job seekers and a flat tax.
Finance Minister Giovanni Tria, who is politically unaligned, had wanted to keep the budget deficit capped at no more than 2 percent. The leader of the 5-Star Movement, Luigi Di Maio, called the document approved early Friday by the Cabinet "a maneuver of the people."
The announcement caused Italy's stock market to fall and was severely criticized by the opposition.