Latin America
Thousands of Argentinians protest against government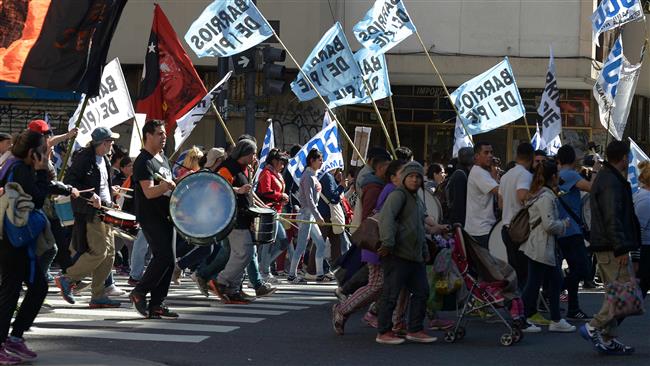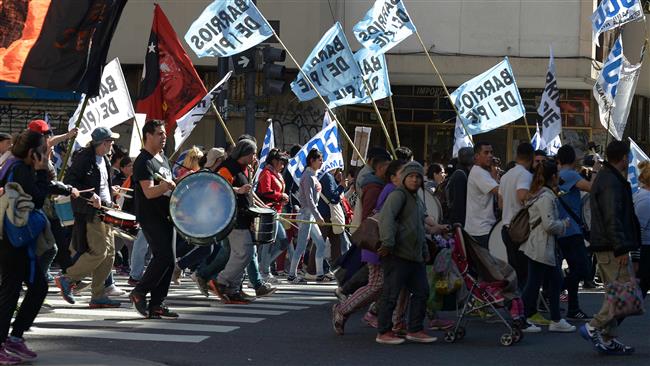 Thousands of people have taken to the streets in Argentina's capital to protest against the government of President Mauricio Macri, who they blame for rising unemployment.
They marched through Buenos Aires to Plaza de Mayo in front of the presidential palace on Sunday,  banging drums and holding banners that read "Peace, Bread, Work" and "Land, Housing, Work."
The rally followed a letter sent by Pope Francis to the Argentine church earlier this month, through which he expressed concern over the worsening economic situation in his home country.
The march was also part of a series of protests against the government of Macri which has cut energy subsidies and raised energy rates.
The president, who promised to improve the economy when he took office in November, has accuses the former government of over-hiring and leaving the country financially crippled.
Despite the implementation of some reforms to revive the economy, the situation has been deteriorating and unemployment has remained a significant problem in the south American country.
According to the United Nation's 2015 Work for Human Development report, Argentina holds the highest youth unemployment rate in Latin America.