Europe
Thousands of Greek students protest educational reforms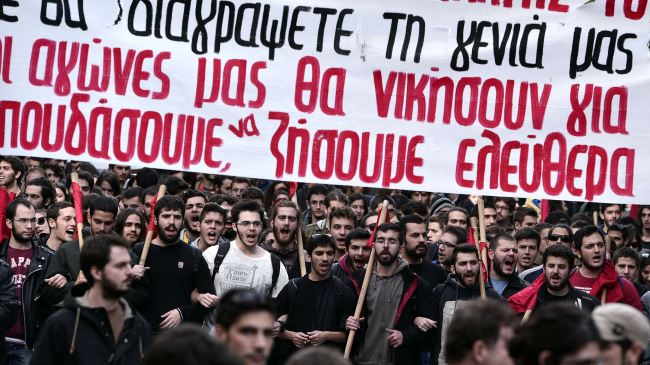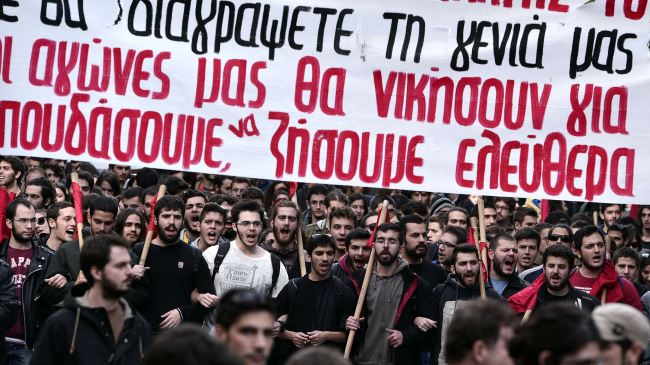 Thousands of Greek students and teachers have taken to the streets of the capital, Athens, to protest the government's planned reforms to the education system.
Up to 4,000 students, university staff and teachers took part in the demonstration in front of the Greek parliament on Thursday to vent their anger at educational reforms, lack of teachers and layoffs of universities' administrative staff.
The protesters want the government not to push ahead with the "new school" bill, which seeks to introduce drastic changes to the exam system, merge schools, and cut the number of teachers.
University students are also against the government plans to grant custody of universities to private security companies.
The protest against the educational system started on Monday when hundreds of secondary schools across the European country were struck by student sit-ins.
Meanwhile, Education Minister Andreas Loverdos has announced stricter security measures against such sit-ins.
Loverdos said during a recent television interview that he is not against students expressing their dissatisfaction as long as they don't miss classes.
He also admitted that school funding has dropped due to the economic crisis, but stressed that it does not justify the closing of schools by students.