Africa
Thousands of Mozambicans hold anti-war march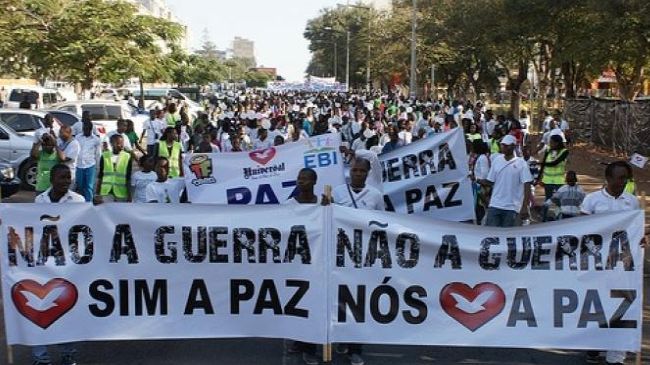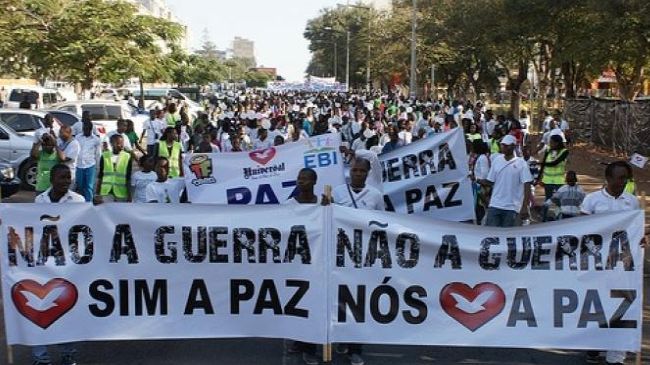 Mozambique's ruling Frelimo Party has staged a march in support of President Armndo Guebuza, calling for the country not to fall into civil war again.
The march took place on Saturday in the capital, Maputo, and was joined by an estimated 250,000 people, including members and supporters of Frelimo, calling for the conflict between government forces and the main opposition party, Renamo, to end.
"We don't want to see people dying, being a civilian or a Renamo member," said Filipe Paundi, Frelimo's secretary-general.
According to Paundi, the government is determined to hold talks with Renamo in order to find a peaceful solution to the problems the country is facing.
However, the Renamo delegation has been boycotting any dialogue, arguing that there are no local or foreign observers represented.
Tension between Renamo and the government grew after the Mozambican troops stormed in October 2013 the opposition party's main base in the mountainous Gorongosa region, where its leader Afonso Dhlakama had been staying.
Renamo condemned the military raid and declared the 21-year peace deal with the government over. It also accused the army of an attempt on Dhlakama's life.
The Frelimo-led government and Renamo rebel group had been engaged in a civil war for 16 years, following the African country's independence from Portugal in 1975.
The battle, in which almost one million Mozambicans lost their lives, was brought to an end in 1992, following the peace treaty between the two sides.
Meanwhile, the Saturday march came ahead of this year's general and presidential elections.
Renamo has appealed for greater inclusion in the government and warned that it would disrupt the upcoming municipal elections if its demands are not met.