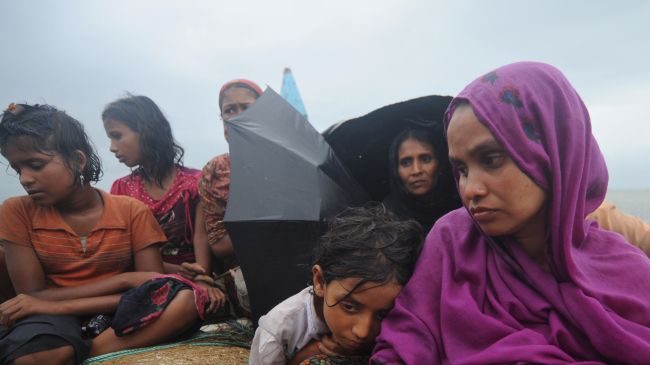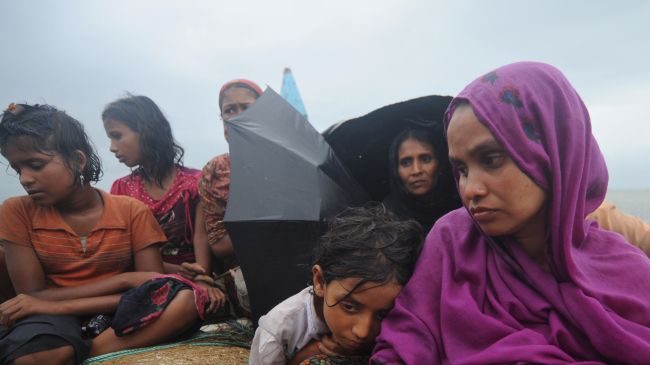 Thousands of Rohingya Muslims have escaped from Myanmar to Thailand in order to avoid attacks by government-backed extremist Buddhists, Press TV reports.
On Thursday, thousands of Rohingya Muslims made dangerous boat journeys with limited supplies of food and water to flee the dire situations in Rakhine state in Myanmar.
"We are so hungry … Please help us …There is no opportunity for Rohingya Muslims, so we are going to another country," said one of the displaced Rohingya Muslims.
Some 800,000 Rohingyas are deprived of citizenship rights due to the policy of discrimination that has denied them the right of citizenship and made them vulnerable to acts of violence and persecution, expulsion, and displacement.
Hundreds of Rohingyas are believed to have been killed and thousands displaced in recent attacks by extremists who call themselves Buddhists.
The extremists frequently attack Rohingyas and have set fire to their homes in several villages in Rakhine. Myanmar Army forces allegedly provided the fanatics containers of petrol for torching the houses of Muslim villagers, who are then forced to flee.
Myanmar's government has been accused of failing to protect the Muslim minority.
Rohingyas are said to be Muslim descendants of Persian, Turkish, Bengali, and Pathan origin, who migrated to Myanmar as early as the 8th century.
Amnesty International and Human Rights Watch have issued separate statements, calling on Myanmar to take action to protect the Rohingya Muslim population against extremists.