Turkey
Thousands of Turkish shop owners and staffers have demonstrated in Istanbul to denounce the municipality's two-year ban on outdoor seats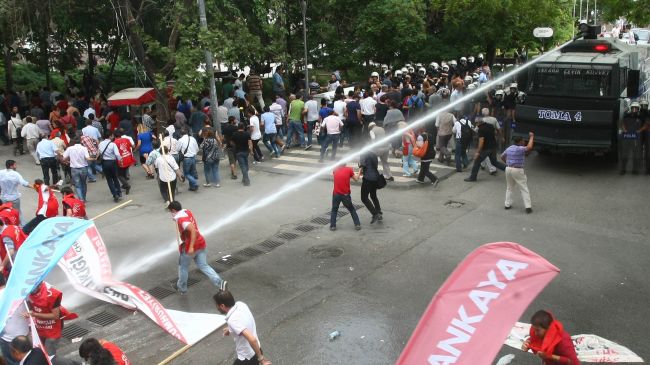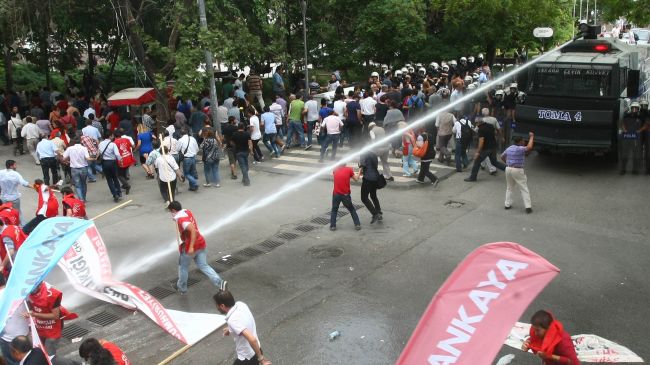 Thousands of Turkish shop owners and staffers have demonstrated in Istanbul to denounce the municipality's two-year ban on outdoor seats.
In a symbolic move on Sunday, about 2,000 protesters carried tables and chairs, calling for the removal of the ban and the compensation to their economic loss.
"Shop owners are the victims of the ban for two years," read one banner.
"After five months of the ban, there was a decrease of 80 percent of our income; and it is now about 40 percent and we still don't have any tables," Burcak Unver, owner of a cafe, said.
Reports say other groups including members of Peace and Democracy Party also joined the demonstrators in Istanbul's Beyoglu district.
Turkey has been rocked by nationwide protests and strikes against the policies of Prime Minister Erdogan.
The unrest began on May 31 after police broke up a sit-in held at Taksim Square to protest against the demolition of Gezi Park.
Over the past couple of weeks, tens of thousands of anti-government protesters have held demonstrations in tens of cities across the country.
The government has arrested many activists, among them high school students, on allegations of inciting unrest.
Erdogan has described the protesters as vandals, looters or terrorists, and claims the demonstrations are part of a plot to topple his government. Several have been killed and thousands injured as a result of the heavy-handed crackdown by the police.