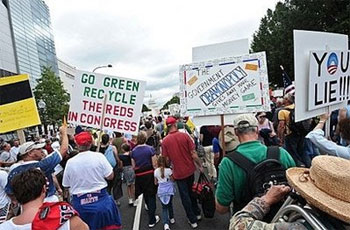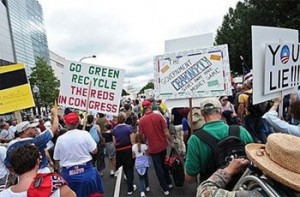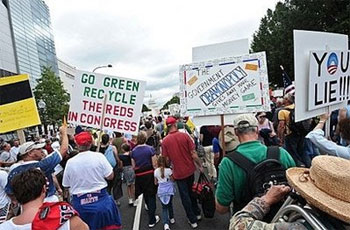 As President Barack Obama is striving to convince Americans of his healthcare plan, tens of thousands of opponents have gathered to protest the program.
Demonstrators marched from the White House to Capitol Hill in Washington Saturday, showing slogans such as "Obamacare makes me sick" and chanting "You lie, you lie!"
The protesters say unchecked spending on things like a government-run health insurance option could raise their taxes and increase inflation.
Rep. Mike Pence, chairman of the House Republican Conference, also supported the rally, saying Americans want healthcare reform, but they do not want a government takeover.
"Republicans, Democrats and independents are stepping up and demanding we put our fiscal house in order," Pence, of Indiana, told The Associated Press.
"I think the overriding message after years of borrowing, spending and bailouts is enough is enough," Pence said.