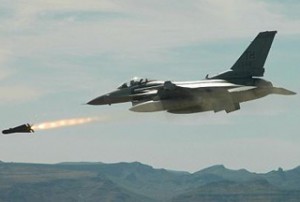 The Zionist occupation forces (ZOF) have escalated attacks on the Gaza Strip over the past few days as the latest aerial raids late Friday night injured three Palestinian citizens.
The three citizens were wounded when ZOF warplanes targeted a group of Qassam Brigades members east of Shujaia suburb in Gaza city.
Local sources said that ZOF warplanes shelled an open area east of Khan Younis, south of the Gaza Strip, shortly before midnight Friday but no casualties were reported.
The ZOF artillery also fired a ground-to-ground missile at northern Gaza as the ZOF spokesman said that the attacks targeted tunnels dug by resistance fighters to launch attacks on ZOF troops.
The spokesman said that the raids were also in retaliation to the firing of locally made rockets at Zionist targets on Thursday and Friday.