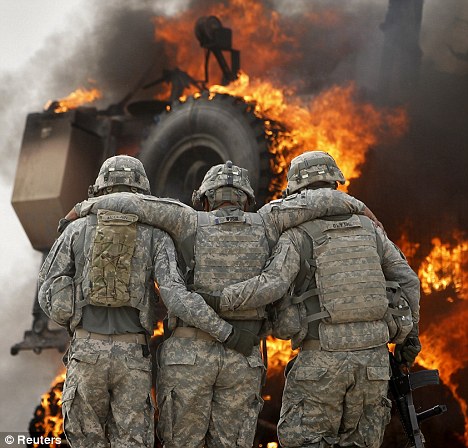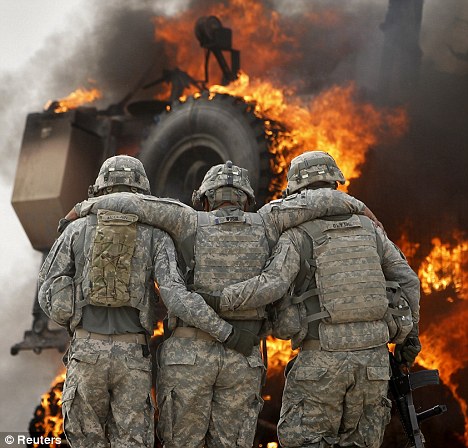 Three American soldiers have been killed by a man in an Afghan police uniform in yet another so-called 'green-on-blue' attack, the US military says.
The incident occurred in the southern province of Helmand on Friday.
Afghan officials said the three were all Special Forces members attending a meeting in the Sangin District late on Thursday.
On Thursday, ISAF said an Afghan National Army soldier fired on ISAF members in the Laghman Province.
The ISAF spokesman said that no ISAF soldiers were killed in the attack in Laghman. Yet, keeping in line with policy he would not confirm whether any had been injured.
The shootings are reflective of the increase in 'green-on-blue' attacks in Afghanistan.
Another such attack happened three days ago, when two men in Afghan army uniforms opened fire on their allies, killing an American soldier.
According to an AFP count, the American soldier's death took this year's green-on-blue death toll to around 30 US-led forces' personnel, who have died in some 22 such incidents.
Some 130,000 NATO troops, due to withdraw from Afghanistan in 2014, are still in the country under the pretext of 'training and working alongside Afghan soldiers' for the anti-insurgency campaign.