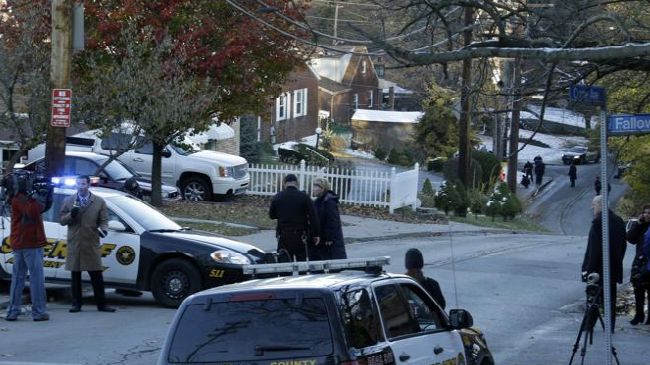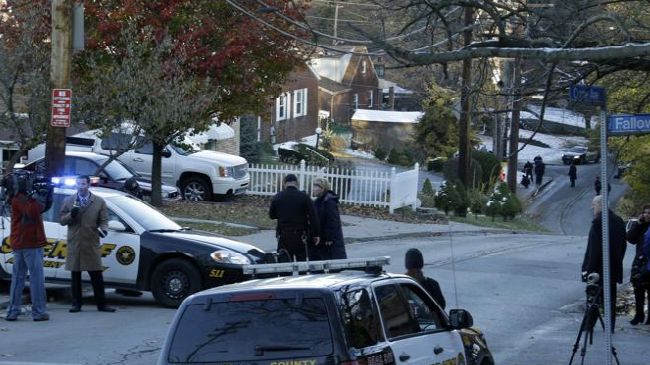 Three high school students have been shot in the US state of Pennsylvania in a shooting incident which has been reported to be a "targeted incident."
A 17-year-old and two 15-year-old students were shot near Brashear High School in Pittsburgh shortly after classes were dismissed at school on Wednesday.
One of the students was grazed in the head, another shot in the head, and the third one in the neck.
Police said they took one woman and five men into custody after officers surrounded two nearby homes.
According to Pittsburgh school district spokeswoman Ebony Pugh, the students were shot as they were walking towards a vehicle they had all taken to school. Brashear High School is one of the largest public schools in Pittsburgh with nearly 1,500 students.
The shooting near Brashear is the latest in a series of shootings, including two at a barbershop and an apartment in Detroit and another one at a shopping mall in New Jersey.
Since the deadly shooting at an elementary school in Newtown, Connecticut, on December 14 which left 20 first-grade school children and six staff members dead, the US media have reported nearly 10,500 gun deaths in the country, according to an interactive project between slate.com and the anonymous creator of the Twitter feed @GunDeaths.
However, slate.com says the actual number of deaths as of November 14, is roughly 30,400, almost three times more than the numbers reported in the media.
A scientific study published by the American Journal of Medicine in September found that the rate of gun violence is positively correlated with gun ownership rates, supporting arguments put forth by many critics who blame the notoriously liberal gun control laws in the US for the high rate of gun violence in the country.
According to the Brady Campaign to Prevent Gun Violence, the current background check system in the US only applies to about 60 percent of gun sales, leaving 40 percent of sales, including online sales and purchases at gun shows, without a background check.