Palestine
Iraq
Middle East
Three zionist israeli Spies Killed in Drone Attack on Mossad Base in Erbil
An Israeli spying station in Iraq's Northern Kurdistan region came under attack by unidentified drones, sources said, adding that 3 Mossad officers have been killed and several others wounded in the air raid.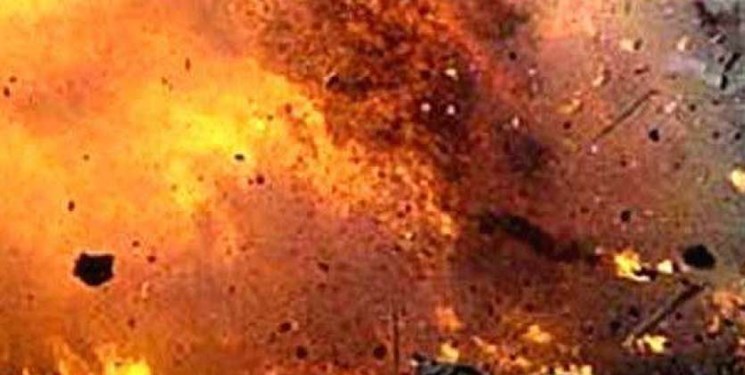 The Arabic-language Qatarajel news website reported that a radio monitoring and operations post of the Mossad in Erbil, Northern Iraq, came under rocket attack last Friday, adding that the Israeli secret service has sustained several casualties in the raid.
Meantime, other sources confirmed that 3 Israeli officers have been killed and several more have been wounded in the attack, adding that the target has been a Mossad radio communitions outpost which has come under rocket attack by three unidentified drones.
No group has claimed responsibility for the attack yet.
Jacob Freedman, the son of former US ambassador to Israel, had earlier wrote on his twitter page that during the Israeli foreign minister's visit to Dubai, a Mossad base will be inaugurated which will provide a good opportunity for using the Arab country as a base for intelligence and espionage operations.
In a similar development in mid April, another Mossad recruitment and training base came under attack in Northern Iraq. A senior intelligence officer was killed and several others wounded in the raid.
A Mossad center came under attack by "unknown resistance forces" in the North of the country, Iraq's Sabereen News, citing security sources, reported on April 13, adding that the attack resulted in the death and injury of a number of Israeli forces, including a senior officer, dealing a "heavy blow" to the regime and its spy agency.
Sabereen News later released photos of the attack site.
The mid-April incident came hours after an Israeli ship was attacked in the Emirati port of Fujairah, causing damage but no casualties.
Drone and rocket attacks have recently increased against the US and Israeli interests in the region, specially Iraq and Syria.
On Monday, American forces in Syria came under fire, a day after the Pentagon launched air raids on the Iraq-Syria border.
Spokesman for Operation Inherent Resolve Col. Wayne Marotto confirmed the attack on Twitter. No injuries were reported.
Marotto later tweeted that US forces responded by conducting "counter-battery artillery fire at rocket launching positions".
The attack comes just one day after Washington carried out strikes on weapons storage facilities allegedly operated by resistance groups. US military officials believe that the storage facilities were being used for unmanned aerial vehicle attacks against American troops based in Iraq.
Also, last week, bomb-laden drones struck an Iraqi military base housing US forces near Baghdad International Airport, the latest in a series of attacks that have targeted American troops in the Arab country over the past few months.
Sabereen News, a Telegram news channel associated with the Iraqi Popular Mobilization Units, better known as Hashd Al-Shaabi, reported that two fixed-wing combat drones laden with explosives had struck targets inside Victory base.
The report added that C-RAM systems as well as AN/TWQ-1 Avenger missile systems deployed at the base were not able to intercept the aircraft.