Iran
Timetable to implement Geneva deal to be declared after resolving minor issues: Araqchi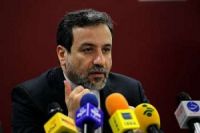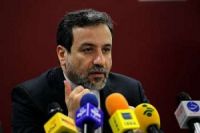 Deputy Foreign Minister and member of nuclear negotiating team Abbas Araqchi said on Thursday that the timetable for implementation of Geneva deal will be declared after minor issues between the two sides are resolved.
Speaking to IRNA, he described the last meeting between the two sidesˈ experts on Geneva deal as 'positive'.
Araqchi added: "Presently, technical issues have been resolved but there are some minor differences which should be patched up through exchange of views between the two sides' politicians".
The Iranian diplomat also said that: "As soon as these issues are resolved, the timetable for implementing Geneva deal will be made public. "
He added:"These differences stem from different interpretations of the Geneva deal and it seems that all these problems could be resolved by referring to the text of Geneva deal, they have proposed different timetables but the two parties should reach a mutual understanding."
Foreign media quoted western diplomats as saying that January 20 sounds a suitable time to implement Geneva deal.