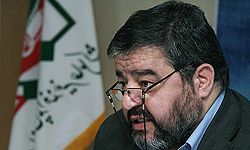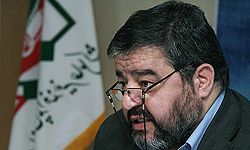 Freedom of the Holy Quds is the main cause and demand of the Muslim nations, a senior Iranian official said on Wednesday, stressing that resistance is the only way to end Israeli occupation of the Palestinian lands.
In a message, Head of Iran's Civil Defense Organization Gholam Reza Jalali pointed to popular uprisings in Islamic states in recent months, and stated, "Today, freedom of the holy Quds has became a cause for Muslims and a motto in their uprisings."
He pointed to the anniversary of the International Quds Day due to be held throughout the Muslim world this Friday, and noted, "The Quds day … is a demonstration of the fact that resistance is the only way to put a complete end to the Israeli aggression and the only way to its annihilation. The Muslim nations of the world should support the oppressed people of Palestine on the path towards the liberation of Palestine."
The International Quds Day was started by the late Founder of the Islamic Republic, Imam Khomeini, in 1979 as a way of expressing solidarity with the Palestinians and underscoring importance of the holy Quds to Muslims.
Every year, millions of people take part in the International Quds Day rallies in solidarity with the oppressed Palestinian people and all oppressed nations around the world.
Anti-Zionist rallies and demonstrations are held on the last Friday of Ramadan in Muslim and Arab countries around the world, specially in Iran.