Bahrain
Middle East
North America
Palestine
Qasem Suleimani
Top Bahraini Cleric Criticizes Arab States for Backing US Plan for Palestine
Bahrain's most prominent Shiite cleric Ayatollah Sheikh Isa Qassim has harshly criticized Arab states for betraying Palestinian people by backing the US so-called deal of the century.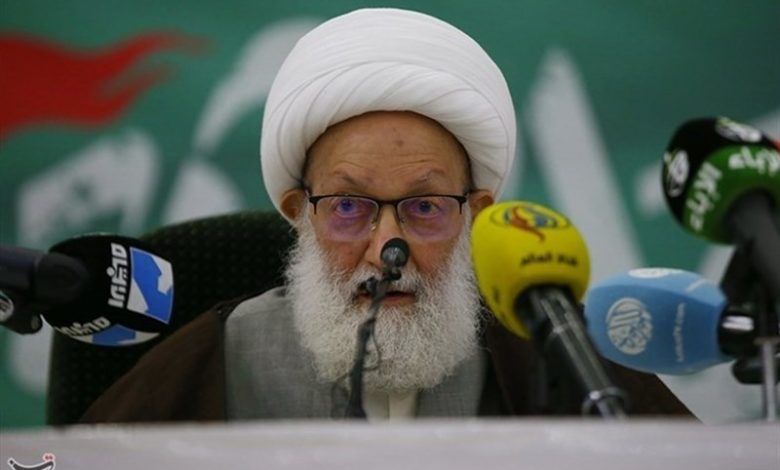 He denounced US President Donald deal on the decades-old Israeli-Palestinian conflict as treason and an act of aggression against the entire Muslim world.
"The plan is an aggressive position against the whole Muslim Ummah (community), which the United States, Israel and those who have contributed to it are seeking to advance. This is an act of high treason," the cleric said at a ceremony marking the ninth anniversary of Bahrain's popular uprising against the ruling Al Khalifah regime in the Iranian city of Qom on Thursday night.
On January 28, Trump unveiled his so-called deal of the century, negotiated with Israel but without the Palestinians.
Palestinian leaders, who severed all ties with Washington in late 2017 after Trump controversially recognized Jerusalem al-Quds as the capital of the Israeli regime, immediately rejected the plan, with President Mahmoud Abbas saying it "belongs to the dustbin of history."
Palestinian leaders say the deal is a colonial plan to unilaterally control historic Palestine in its entirety and remove Palestinians from their homeland, adding that it heavily favors Israel and would deny them a viable independent state.
The top Bahraini Shiite cleric then lauded Iran's 1979 Islamic Revolution as a revolution of principles and a victory for all human beings.
"The Islamic Republic of Iran is a major challenge to all arrogant powers," he pointed out.
Elsewhere in his remarks, Sheikh Qassim described the US assassination of Lieutenant General Qassem Soleimani, the commander of the Quds Force of Iran's Islamic Revolution Guards Corps (IRGC), Abu Mahdi al-Muhandis, the second-in-command of Iraqi Popular Mobilization Units (PMU), and their companions in Iraq on January 3 as an act of cowardice.
"Lt. Gen. Soleimani was fighting on the path of righteousness. Takfiri militant groups are working with arrogant powers in order to tarnish the image of Islam," he highlighted.