Iran
Asia-Pacific
Middle East
Pakistan
Top Commander: Iran, Pakistan Agree to Hold Joint Naval Drills
Chief of Staff of the Iranian Armed Forces Major General Mohammad Hossein Baqeri announced that Iran and Pakistan have agreed to work towards establishment of full security along common borders and improve military cooperation by holding joint naval drills.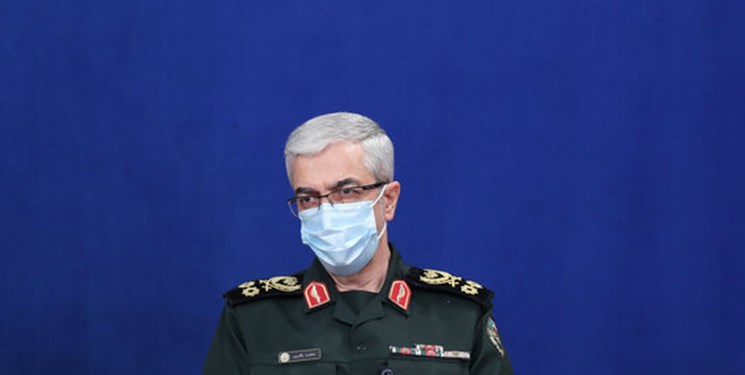 "Iran and Pakistan have agreed to improve security along common borders and have made great efforts to create border barriers, control border traffic, fight drugs smuggling and human trafficking and combat other factors causing insecurity at borders," General Baqeri said.
"Today, fortunately, the common border between the two countries is much safer than in the past," the top commander added.
General Baqeri recalled that the two neighboring states have enjoyed military cooperation in recent years, and said, "During this visit, good agreements were reached, including on holding joint naval drills whether in Pakistan's waters or in the southern waters of the Islamic Republic of Iran in the future."
He noted that Pakistan would attend joint maritime exercises by Iran, Russia and China, which have been held since two years ago.
In a relevant development on Thursday, General Baqeri and Pakistan's Chief of Naval Staff Admiral Muhammad Amjad Khan Niazi in a meeting in Islamabad reviewed ways to further expand relations and cooperation between the two countries' navies.
General Baqeri and Admiral Amjad Niazi exchanged views on issues of mutual interest, the latest state of fraternal relations between Iran and Pakistan, including the level of cooperation between the two countries' navies.
The two sides discussed maritime security in the region and a wide range of other security developments.
Over the past days, General Baqeri held meetings and consultations with the Pakistani political and military leaders. He met with Army Chief General Qamar Javed Bajwa, Chairman of the Joint Chiefs of Staff Committee General Nadeem Reza, and Pakistani Prime Minister Imran Khan.
In these meetings, the latest situation of the relations between the two countries in the military, security, strategic dimensions, and strategies for the development of these relations were reviewed.
Also, important issues related to the development of security on the common borders of Iran and Pakistan, regional peace and stability, the Islamic world, and specially the need for consensus to return peace and security in Afghanistan were discussed.