Iran
Human Rights
Middle East
North America
Top human rights council: Iranians want removal of illegal sanctions, punishment of their masterminds
Making a reference to the impact of US sanctions on Iran's ability to contain the spread of the coronavirus, the Iranian Judiciary's High Council for Human Rights says Iranians want the removal of the illegal sanctions as well as the punishment of the masterminds behind them.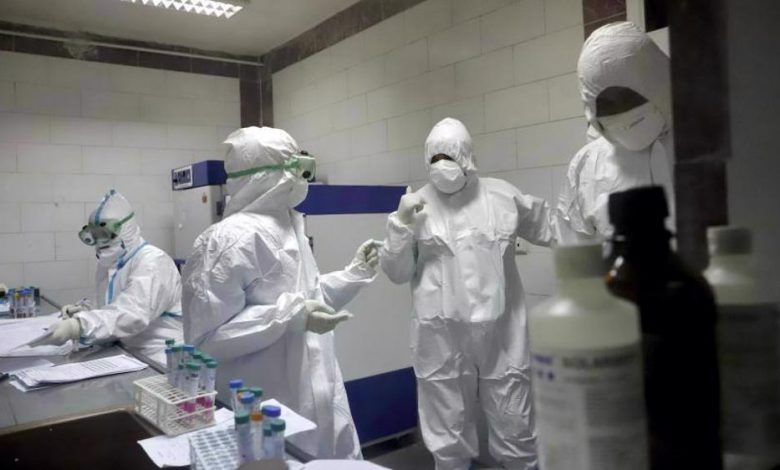 "Some 82,000 Iranians fell victim to coronavirus and now, 16 months after the spread of this sinister virus and the production of Iranian vaccines, the US issues exemptions for coronavirus-related transactions!" the council wrote in a tweet on Sunday.
It pointed out that the sanctions against Iran are illegal according to international law even during wartime, adding, "The removal of the illegal sanctions and the punishment of their agents is the demand of the Iranian nation."
The council's remarks came after US Treasury on Thursday claimed to have authorized "all transactions and activities related to the exportation, reexportation, sale, or supply, directly or indirectly, of goods or technology for use in connection with the prevention, diagnosis, or treatment of COVID-19" to the Iranian government.
The US Treasury further permitted certain transactions that have until now been prohibited by sanctions regarding Iran's Central Bank and the National Iranian Oil Company related to the fight against the coronavirus.
"OFAC encourages those interested in providing COVID-19-related relief to Iran, Syria, and Venezuela to avail themselves of the available exemptions, exceptions, and authorizations pertaining to humanitarian assistance," it said in a statement.
The previous US administration of Donald Trump imposed harsh unilateral sanctions on Iran after he withdrew the US from the multilateral Iran nuclear deal in May 2018, saying he was punishing Iran under a "maximum pressure" campaign.US 'medical terrorism' hinders global COVID-19 vaccination efforts: Iran FMIran
While the unilateral coercive measures severely hampered Iran's fight against the deadly coronavirus pandemic, Trump refused to soften the bans against Iran and some other countries to ease pandemic-related hardship.
Iranian officials have described the sanctions as "economic terrorism" and "medical terrorism" for their deadly impact on ordinary people.
"Economic terrorism amid a PANDEMIC is a crime against humanity," Iranian Deputy Foreign Minister Abbas Araghchi wrote in a tweet on June 12.
As early as March 2020, when Iran was fighting its first COVID-19 wave, Foreign Minister Mohammad Javad Zarif urged the international community to play its real role to stop the United States' medical terrorism against Iran.
"The global community must come to its senses and help Iran in order to stop the economic, medical and drug terrorism [by the US]," Zarif wrote in an op-ed published by Russian business newspaper Kommersant on March 30, 2020.
So far, 82,965 people have lost their lives in Iran due to the coronavirus, with 111 deaths registered in the last 24 hours.