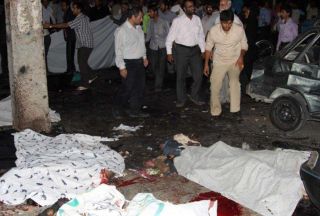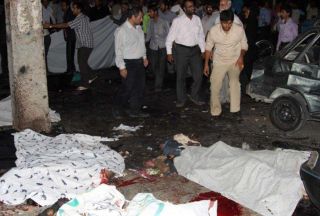 A senior Iranian lawmaker has slammed the twin deadly explosions in the southeastern Iranian city of Zahedan, holding Israel and its allies responsible.
"The intelligent services of the US, Israel and a number of Western countries support and fund terror operations in the Middle East," IRNA quoted Chairman of Iran's parliamentary (Majlis) Commission on National Security and Foreign Policy Alaeddin Boroujerdi as saying on Friday.
Two explosions in front of Zahedan's Grand Mosque on Thursday left more than 27 martyrs and over 270 injured.
The first explosion occurred at 9:20 p.m. local time (1650 GMT) in front of the city's Grand Mosque, and was followed by a second blast within minutes.
"Such terror operations will not deter Iranian's resolve in fighting against arrogant powers," Boroujerdi added.
"This is a globally ominous act and its dimensions should be revealed to the world. The United Nations should condemn countries supporting terrorism," he noted.
Also in a separate interview, deputy head of the commission Esmail Kowsari said that the funds for such terrorist acts are provided by some countries in the region.
Kowsari emphasized that Islam has ruled out such evil acts adding that "money and ethnic-religious intolerance are among the many reasons that prompt such people to commit terror operations."
He further stressed the importance of raising public awareness of the Muslim world, saying that "such acts are devised to bring about conflict between Shia and Sunni Muslims."
"The Muslim world should be vigilant and take necessary measures," he said, adding that arrogant powers take advantage to stir conflict between the Shia and Sunni Muslims.
Kowsari also stressed that the Islamic Republic condemns any act of terror.
"Iran seeks to reveal the underlying agents behind the scene," he stated.
Confessions made by Abdolmalek Rigi, the Pakistan-based Jundallah terrorist group's ringleader, before his execution last month, unveiled widespread US support for waging an insurgency against the Islamic Republic.
Following Rigi's execution, the terrorist group was effectively disbanded and experts say that the group is highly unlikely to have carried out the latest blasts.
It is widely believed that hard-line Wahabis and Salafis trained by the CIA in Pakistan are the main suspects behind the bombings.
Iran has declared three days mourning in Sistan-Baluchestan Province.