Iran
Top Iranian Diplomat: If west does not honor commitments, we'll go back to beginning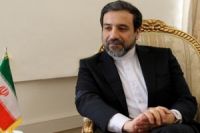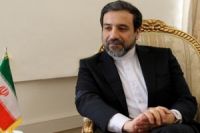 Iran's Deputy Foreign Minister for Legal and International Affairs said whenever we notice that the other side is not committed to its obligations; we will go back to the beginning.
According to IRNA, in an interview with the Iranian TV Channel One, Seyyed Abbas Araqchi who is a senior negotiator in Iran's nuclear talks with the 5+1 group, said "We have repeatedly told them that we are suspicious of them, so we should move carefully."
He added that in the first step, which is a very important one, all of Iran's nuclear infrastructure will be kept.
Araqchi said, as far as quality is concerned, we keep everything, but on quantity we agreed to maintain the present structure and not to move forward.
He stressed that the agreement is the result of all experiences gained by Iran in all political talks during the past 30 years.