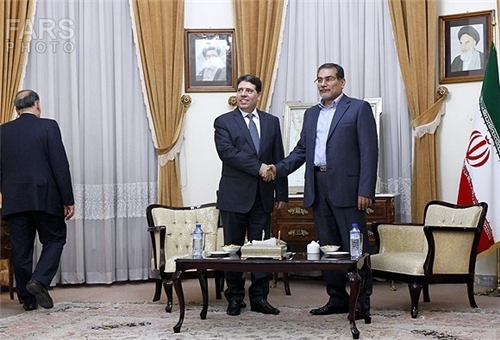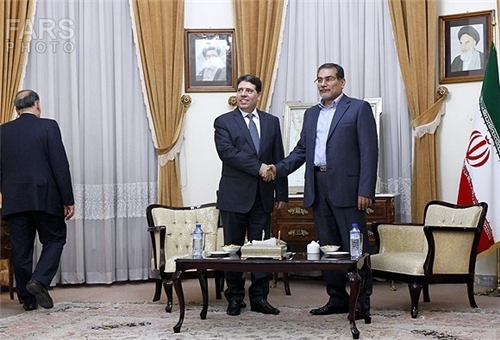 Secretary of Iran's Supreme National Security Council (SNSC) Ali Shamkhani and Syrian Prime Minister Wael al-Halqi conferred on the latest regional developments, particularly the ways to end the bloodshed in Syria, in a meeting in Tehran.
In a meeting in Tehran on Saturday, Shamkhani criticized the countries which are pursuing their own interests in the crisis-hit Syria by fueling war and violence there under the pretext of promoting democracy.
However, he expressed optimism that the resistance of the Syrian nation against Takfiri militants has shed light on the crimes committed by foreign-backed terrorist groups in the country and triggered global outrage against the militants.
The Iranian security official reiterated Tehran's support for any international effort aimed at ending bloodshed in Syria and stressed the need for a Syrian solution to the conflict in the country.
Al-Halqi arrived in Tehran on Friday evening for an official visit.
Syria has been experiencing unrest since March 2011 with organized attacks by well-armed gangs against Syrian police forces and border guards being reported across the country.
Dozens of Hundreds of people, including members of the security forces, have been killed, when some protest rallies turned into armed clashes.
The government blames outlaws, saboteurs, and armed terrorist groups for the deaths, stressing that the unrest is being orchestrated from abroad.
Tel Aviv, Washington and some Arab capitals have been staging various plots to topple President Bashar al-Assad, who is well known in the world for his anti-Israeli stances.