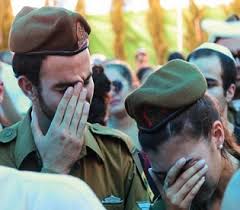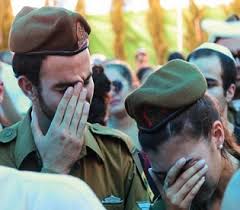 A senior Israeli army intelligence official has admitted that Israel underestimated the tenacity of Palestinian resistance fighters and did not expect a 50-day conflict to last so long.
"Israeli occupation forces cryingIf you'd asked me two months ago, I wouldn't assess that it's going to take us 50 days," the official told journalists in English at a briefing in Tel Aviv late Tuesday.
"We thought it's going to take them a shorter time to understand what happened, and we are mistaken here. It's a tactical assessment mistake, but it's a mistake," said the official, speaking on condition of anonymity.
He said the training of some Palestinian resistance fighters had impressed him, but that there were no "surprises" for Israeli occupation forces.
"They were in pretty good shape and pretty well trained," he said of amphibious commando-style raids by Hamas fighters on Israeli shores.
"You can see for sure they were trained outside of the Gaza Strip," the official said, but added "we haven't seen anything that has surprised us" militarily.
The Zionist entity launched brutal offensive on the besieged strip early in July, killing more than 2,100 Palestinians and injuring around 11,000 others.
The UN says some 70 percent of Palestinian martyrs were civilians.