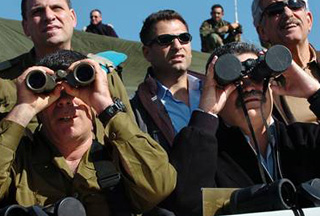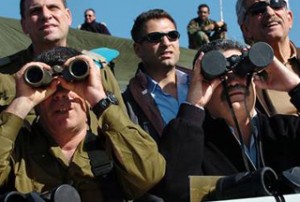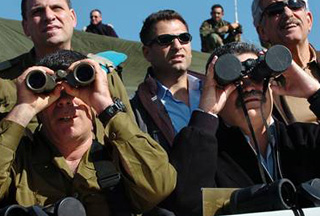 The senior Israeli military official says the army foresees no tensions in the northern border and accuses Hezbollah of trying to provoke a fresh regional war.
Despite several reports about high tensions along Israel's northern border with Lebanon, Army Chief of Staff Lieutenant-General Gabi Ashkenazi asserted on Tuesday that "It is quiet up there, and I am not aware of winds of war in the area."
His comments came after Hezbollah leader Seyyed Hassan Nasrallah expressed concern over a possible Israeli military assault on Lebanon by the next spring.
Tensions escalated in the region after an explosion went off this month in a deserted building in southern Lebanon.
While Israel and the UN peacekeeping forces in Lebanon (UNIFIL) claimed that the blast had been caused by Hezbollah's secret arms cache in the village, the Lebanese Foreign Ministry said yesterday that the blast was caused by "arms left behind by the Israelis" during its war campaign against the country in the summer of 2006.
Regarding the incident, Lt. Gen. Ashkenazi said: "There was an incident, which to our understanding, was an explosion of a weapons cache belonging to Hezbollah, which is being handled by UNIFIL and the Lebanese government."
He also claimed that "We view the event with gravity, but we do not anticipate a disruption of quiet in the area."
Since the explosion, Israel has stepped up its military presence in the border and deployed tanks and armored personnel carriers to the area.