Iran
Middle East
North America
Top Security Official Calls on US to Acknowledge Defeat Rather Than Continuing Bluffs
Secretary of Iran's Supreme National Security Council (SNSC) Ali Shamkhani said Washington has exhausted all its capacities in campaign against the Islamic Republic in the past 40 years but failed, and told the US administration it's time to acknowledge defeat.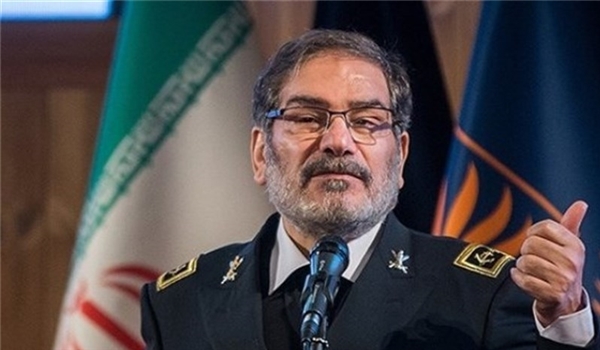 "(US Secretary of State Mike) Pompeo has claimed that they have fundamentally changed their attitude towards Iran as mere power with no concession works against Iran," Shamkhani wrote on his twitter page on Saturday.
He addressed the American officials, specially Pompeo, and said, "You have used up all your power for over 40 years to defeat Iran, but you are still a loser."
"Admitting failure against the powerful Iran is better than stupid and hollow bluffs," Shamkhani said.
His remarks came after Pompeo reiterated his anti-Iranian claims on Saturday, saying that the US has left the Nuclear Deal and has implemented a new policy against Iran.
In defiance of global criticism, the US unilaterally withdrew from the JCPOA, which President Donald Trump called "the worst deal ever," in May 2018 and re-imposed the anti-Iran sanctions.
Washington has also been attempting in the past few weeks to use a threat to trigger a return of all UN sanctions against Iran as leverage to get the 15-member Security Council to prolong the arms embargo on Tehran.
The removal of Iran's arms embargo is based on the nuclear deal between Tehran and major world powers, officially known as the Joint Comprehensive Plan of Action (JCPOA).