Iran
North America
Top Security Official Stresses "Fruitless" US Attempts to Extend Arms Embargos against Iran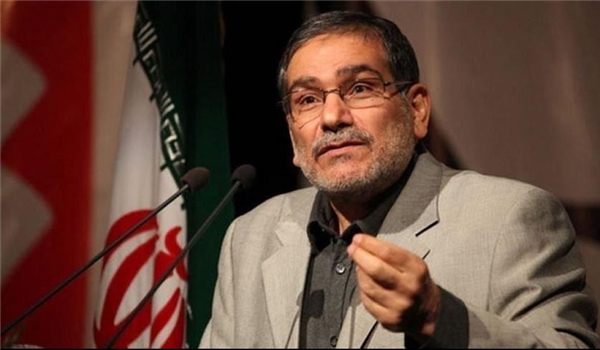 Secretary of Iran's Supreme National Security Council (SNSC) Ali Shamkhani said that Washington's fruitless attempts to extend arms embargos against Iran have confused the US allies.
"The US fruitless attempts to extend arms embargos against Iran have led to firm reaction by Russia and China and confusion and suspicion of Washington's allies," Shamkhani wrote on his twitter page on Tuesday.
He said as a result of efforts made by the freedom-seeking and resistance nations, the world has also come to reject bullying, and added, "The end of this road is nothing but the collapse of unilateralism."
In defiance of global criticism, the US unilaterally withdrew from the JCPOA, which President Donald Trump called "the worst deal ever," in May 2018 and re-imposed the anti-Iran sanctions.
Also, reports said in recent weeks that Washington is planning to use a threat to trigger a return of all UN sanctions against Iran as leverage to get the 15-member Security Council to prolong the arms embargo on Tehran.
The removal of Iran's arms embargo is based on the nuclear deal between Tehran and major world powers, officially known as the Joint Comprehensive Plan of Action.
Iranian Foreign Minister Mohammad Javad Zarif said last week that Washington's attempts to approve a resolution to extend arms embargos against Tehran in violation of the nuclear deal would fail.
"The Americans are attempting to prevent removal of arms embargos against Iran based on the nuclear deal which certainly runs counter to international undertakings. They will not succeed in issuing a resolution based on the nuclear deal because the US has withdrawn from it," Rapporteur of the Iranian parliament's National Security and Foreign Policy Commission Seyed Hossein Naqavi Hosseini quoted Zarif as saying at a session at the parliament.
According to Zarif, Iran is using its utmost efforts to prevent the US troubling under any pretexts, the MP added.
Naqavi Hosseini said elsewhere, the Iranian foreign minister also underlined that Tehran has always wanted the Group 5+1 members to return to the nuclear deal and implement their undertaking which will encourage Iran to reverse its nuclear steps in modifying its Joint Comprehensive Plan of Action (JCPOA) undertakings.