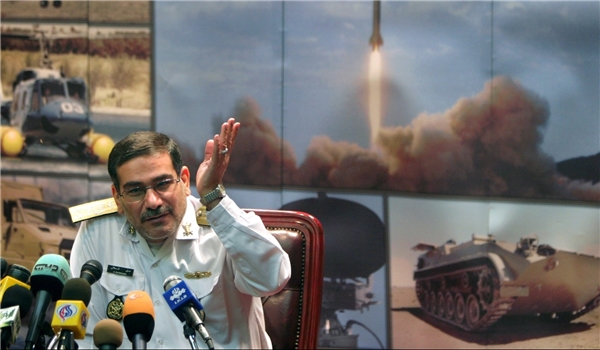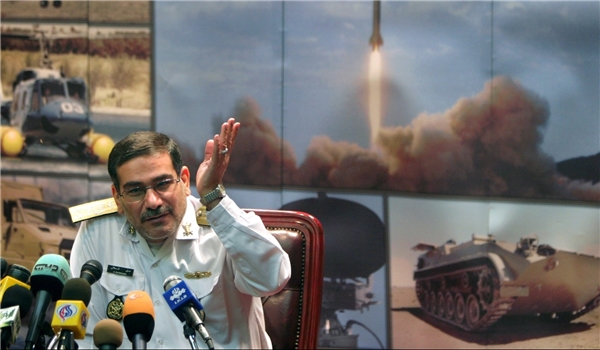 Secretary of Iran's Supreme National Security Council (SNSC) Ali Shamkhani underlined that the Joint Comprehensive Plan of Action (JCPOA) is an international agreement, and blasted US President Donald Trump for trying to ruin the nuclear deal.
"In spite of the obstacles, Iran will not let go of its power; Trump tries to push Iran to its previous situation," Shamkhani said.
He reiterated that Iran won't let sanctions be re-imposed and Trump is "flogging a dead horse".
Shamkhani said that Iran's stance is not so weak to go back to the previous situation with some empty rhetoric.
In relevant remarks on Saturday, Iranian Foreign Minister Mohammad Javad Zarif warned of hazardous nuclear policies by the US, and said that President Trump is bringing mankind closer to destruction.
"The US Nuclear Posture Review reflects greater reliance on nukes in violation of the NPT, bringing humankind closer to annihilation; no wonder the Doomsday Clock is at its most dangerous since 1953.Trump's obduracy in killing the Joint Comprehensive Plan of Action stems from the same dangerous imprudence," Zarif wrote on his Twitter account.
Under the 2015 nuclear deal, officially known as JCPOA, Iran got relief from international sanctions in return for curbs on its nuclear program.
President Trump called for a more restrictive nuclear deal and new constraints on Tehran's missile development and regional clout, issues that are not covered by the JCPOA.