Iran
Islamic Awakening
Top Security Official: West Supporting Takfiri Terrorists to Destroy Islamic Awakening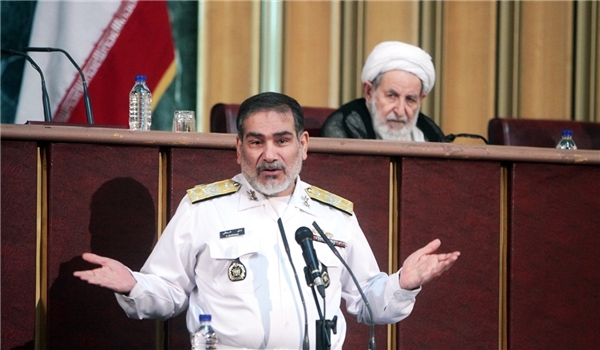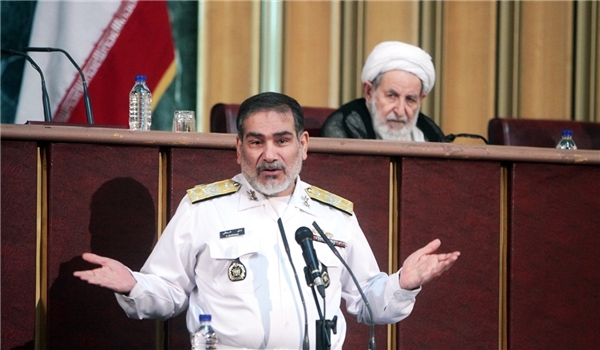 Secretary of Iran's Supreme National Security Council (SNSC) Ali Shamkhani said the western countries are behind the wave of Takfiri terrorism in the region in a bid to confront the Islamic awakening and defame Islam.
"The Takfiri terrorist groups who do not hold any belief in any religion or faith are the main tool (used by the West) to confront the Islamic awakening," Shamkhani said, addressing the 16th Meeting of the Assembly of Experts in Tehran on Wednesday.
He outlined the West's strategies against the Muslim countries, and underlined that enemies are trying to destabilize the Muslim states and cause disunity among Muslims.
The secretary of Iran's Supreme National Security Council described Iran as the anchor of security in the region and the main cause of the failure of the arrogant powers in bringing about changes to the region's geopolitics.
He noted that the inhumane and violent behavior of the Takfiri terrorists is aimed at tainting the image of Islam in the world and creating a strategic passiveness in confrontation with the objectives of the big powers.
Shamkhani noted that presenting an unreal and tarnished image of Islam would provide Israel with an extraordinary opportunity to continue with its merciless massacre of the oppressed Palestinian nation and weaken the public opinion's motivation for standing against the crimes of this fake regime.
On Monday, Chairman of the Iranian parliament's National Security and Foreign Policy Commission Alaeddin Boroujerdi took the US responsible for the formation of the ISIL and other terrorist Takfiri groups in the region.
"No doubt the Americans should be blamed for the creation of the ISIL and Takfiri terrorists and they have announced many times that they are supplying these people with training and weapons," Boroujerdi said, addressing a forum of Students' Islamic Association in Tehran.
"The Americans do not care for the beheading of thousands of people who are killed defenselessly (by the ISIL) and this is a crime which will be recorded in the history of humanity," he added.
Boroujerdi predicted that the ISIL which is now committing crimes in a number of Arab states will certainly be annihilated soon.