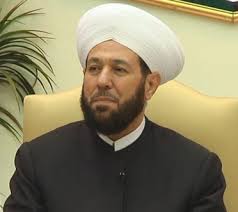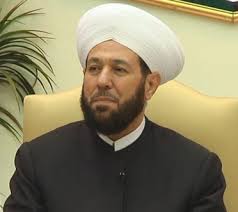 Sheikh Ahmad Badreddin Hassoun, grand Mufti of Syria, praised the role of the World Forum for Proximity of Islamic Schools of Thought in collection of Muslim leaders and scholars from different Islamic denominations under the framework of the Islamic Unity conference
Hassoun also referred to the crisis in Syria wondering about governments and political parties who support and fund terrorism in the country.
Senior cleric noted," The most dangerous phenomenon taking place in Islam is the misplaced use of Islam-related terms notably the "Islamic Caliphate" claims from ignorant mercenaries who don't know Islam at all."
Sheikh Ahmad Badreddin concluded by saying," I assure the victory of Syrian people and its leadership."
The cleric made speech in the general assembly of 28th International Islamic Unity Conference underway in the Iranian capital Tehran.
The conference is held with the theme of "Unified Islamic Ummah: Challenges and Solutions" on 7-9 January 2015.