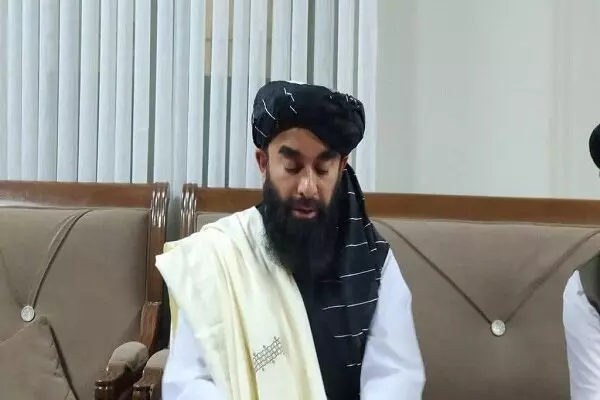 A senior Taliban member says there are no guarantees that the United States would not repeat its mistakes concerning Afghanistan.
Mufti Latifullah Hakimi, head of the Taliban's Reforming Commission, made the remarks during an interview recorded for Press TV's Face to Face program on Thursday.
"The United States did not come to Afghanistan for the sake of God," he said, referring to the 2001 invasion of the Central Asian country by the US and its allies under the banner of "war on terror."
"Their (the Americans') presence was the main reason behind the suffering of Afghans," the Taliban official said, adding, "The crimes that the US-led NATO forces committed in Afghanistan were unprecedented in history."
"But at the end, they admitted their war in Afghanistan was a failure."
However, if Washington and its allies chose to repeat the mistake, their presence in Afghanistan in the future would be a strategic failure again, the official asserted.
The US-led invasion toppled the Taliban. The group, however, rallied and began establishing a presence in the majority of Afghanistan's expanse.
Earlier this year, the Taliban began an exceptionally forceful offensive to renew their rule over the country.
The US only helped matters by announcing a surprise withdrawal in April, and was eventually forced to take out all of its forces in August, when the Taliban's resurgence became a reality.
Hakimi said Afghanistan would get to witness peace and security in the future "only if others stop interfering" in the country's affairs.
The Taliban figure, meanwhile, vowed that the group has not and would not bar people from any ethnicity from assuming various official positions in the country, allowing inclusion of people from all societal strata in the structure of the ruling government.
"Today, authorities in Afghanistan come from different ethnic groups," he said.
Hakimi cited the example of his own commission that has enlisted many Shia Muslims.
"Shia Hazaras are also Afghans, and we should respect their rights. We should respect the rights of Tajiks, Baluches, and Uzbeks in Afghanistan [too]."