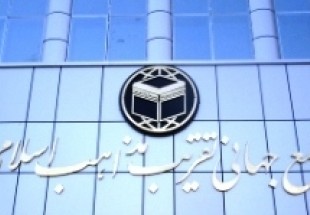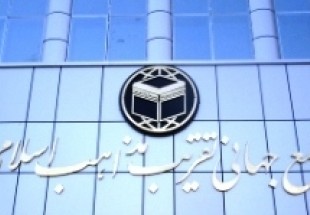 In a newly released massage, The World Forum for Proximity of the Islamic Schools of Thought has praised the telling role of the Palestinian resistance in reaching a truce deal with the regime of Zionism, reported Taqrib News Agency (TNA).
"Since two months ago, the world witnessed a full scale of war against oppressed people of Gaza," the massage reads adding the war aimed at Islamic Resistance.
Top unity body underscored that in this plagued situation, arrogant powers and on top the U.S supported the regime of Zionism, turning a blind eye to all international rules and humane values.
"International organizations including the United Nation fell silent, like before, on all these vandalisms happening in Gaza," the World Forum for Proximity of the Islamic Schools of Thought pointed out while level sever criticism at spilling innocent blood of women and children of Gaza.
The World Forum voiced congratulations to Gazans and extolled efforts to reach a consensus on the terms of the ceasefire.
Needless to say, the truce, which took effect in the war-torn sliver, will rid the territory of its seven-year-old blockade.
The truce stipulates the removal of Israeli blockade as well as the provision of a guarantee that Palestinian demands will be met.
Israeli warplanes and tanks started pounding the blockaded enclave in early July, inflicting heavy losses on the Palestinian land.
Almost 2,137 Palestinians, mostly civilians, including women, children and the elderly, were killed in 50 days of the Israeli onslaught on Gaza. Around 11,000 others were injured.
Tel Aviv says 69 Israelis have been killed in the conflict, but Hamas puts the number at more than 150.