World News
Total solar eclipse cloaks North Atlantic Ocean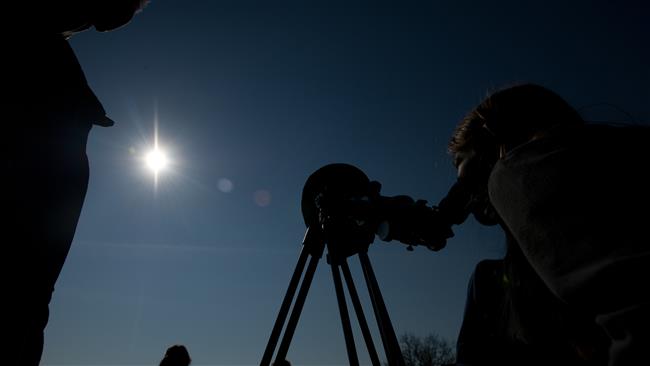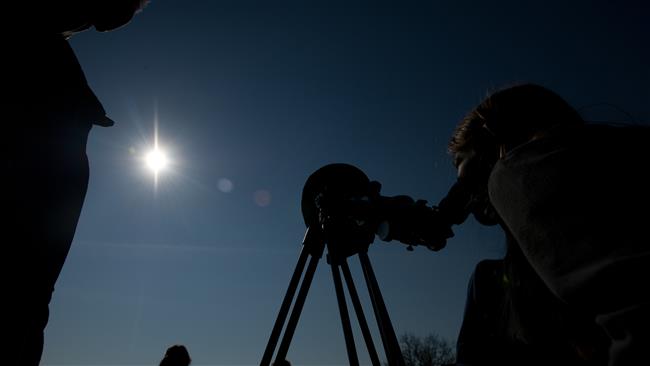 A total solar eclipse has brought thousands of sky gazers to the North Atlantic Ocean.
The eclipse started in the Norwegian capital, Oslo, at around 9.46 am (0846 GMT) and peaked at 10.53 am (0953 GMT) on Friday.
The Danish-owned Faroe Islands, a tiny island group in the North Atlantic, and the Arctic archipelago of Svalbard, off northern Norway, are the only places on land where a total solar eclipse occurs.
Norway and the Faroe Islands were the best places in Europe for astronomers to experience a total solar eclipse. A partial eclipse was visible in some other parts of the world.
The dark shadow of the moon traced a curved path initially over the North Atlantic and Arctic Oceans, beginning off the southern tip of Greenland and then winding its way counterclockwise to the northeast, passing between Iceland and the United Kingdom.
The shadow then passed over the Faroe Islands and the Svalbard archipelago before hooking counterclockwise toward the northwest, where it left the Earth's surface just short of the North Pole.
A partial solar eclipse of the sun is visible next to the iconic Liver Bird on top of the Liver Building in Liverpool, north-west England on March 20, 2015. ©AFP
A solar eclipse happens when the moon passes between the Sun and the Earth, veiling the Sun as viewed from the Earth.
Norwegian public broadcaster NRK broadcast the event live from the Svalbard archipelago, where an estimated 2,000 tourists had arrived to follow the event.
Meanwhile, the Faeroes hosted over 11,000 tourists, eclipse chasers and scientists with telescopes, cameras and glasses for safe direct solar viewing for the almost three-minute-long rare astronomical phenomenon.
The tourists had booked accommodation several years in advance.
Scientists say there will be 224 solar eclipses in the twenty first century, of which 77 will be partial, 72 will be annular or ring-shaped eclipses, 68 will be total and 7 will be hybrids between total and annular eclipses.
The greatest number of eclipses in one year is predicted to occur in 2029, 2047, 2065, 2076, and 2094.