Syria
Tough Battle Reported Between two Main Terrorist Groups in Northwestern Syria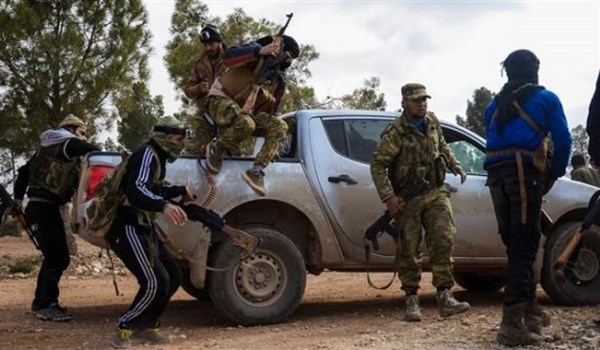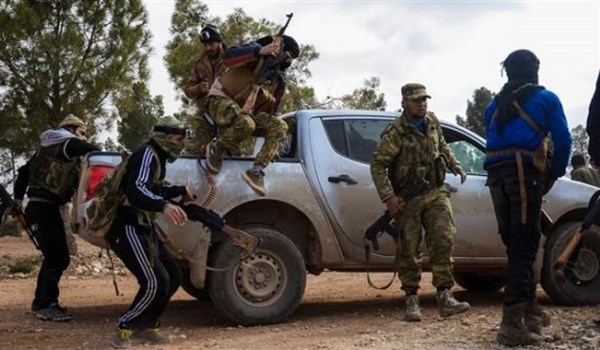 Tahrir al-Sham Hayat (the Levant Liberation Board or the Al-Nusra Front) and rival terrorists from Ahrar al-Sham engaged again in fierce clashes in Southwestern and Southern Idlib on Tuesday.
Tahrir al-Sham and Ahrar al-Sham, affiliated to the Free Army, exchanged heavy fire in Jadraya and Anab in Southern Idlib and other fronts in Jozef and Mahmabal regions in al-Ghaab Plain in Southwestern Idlib.
In the meantime, Tahrir al-Sham recaptured the villages of Jadraya and Anab in the clashes.
The clashes inflicted a number of casualties on both warring side, as at least 10 Tahrir al-Sham members were killed.
Several more gunmen from both sides were wounded or captured.
A field sources said that both Tahrir al-Sham and Ahrar al-Sham have put their fighters on alert, and said that Ahrar al-Sham has forwarded a long military convoy to al-Ghaab Plain in Northwestern Hama that is connected to al-Roj Plain in Southwestern Idlib.
The sources said that the infighting came after differences over the shares from the railway lines looted by the terrorist groups from the small town of Harbanoush in Northern Idlib.
Informed sources said last week that Tahrir al-Sham Hayat and Ahrar al-Sham terrorist groups resumed and intensified their clashes over a strategic road in the Southern part of Idlib province.
Heavy clashes broke out between Tahrir al-Sham and Ahrar al-Sham militants on the outskirts of Ma'arat al-Nu'aman in Southern Idlib, field sources reported.
The sources noted that the infighting broke out after Tahrir al-Sham entered Heish region controlled by Ahrar al-Sham and set up an inspection post there. Ahrar al-Sham also targeted and pounded Tahrir al-Sham's post and put their forces on alert.
Tahrir al-Sham also hit the military posts of the National Liberation Front in Babolin area in Heish region, they added.
The sources also pointed to the preparations by Tahrir al-Sham Hayat to launch a large-scale military operation in the region, and said Tahrir al-Sham aims to seize control of the international highway passing through Ma'arat al-Nu'aman city.
The international highway is part of the international Aleppo-Damascus Road whose security was demanded by the Sochi Agreement.