Cultural
Economy
Middle East
Tourism to boost as Iranian MPs endorse Rouhani's picks for newly-formed ministry
Iran's Parliament (Majlis) has given its vote of confidence to President Hassan Rouhani's nominees for the Education Ministry and the newly-established Ministry of Cultural Heritage, Tourism and Handicrafts.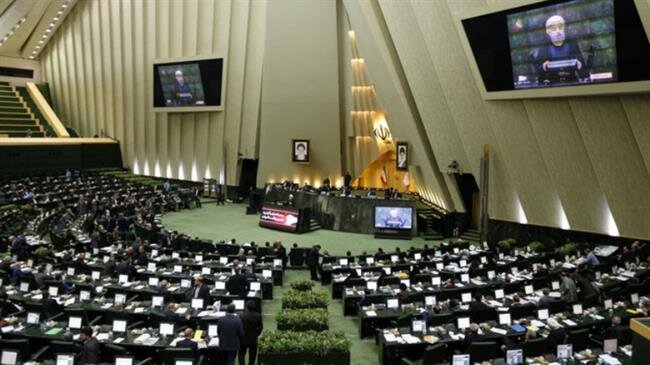 After extensive debates during a parliament session on Tuesday, Rouhani's picks for the two ministries received the green light from the lawmakers.
At the end of the session, Mohsen Haji Mirzaie, the proposed nominee for the Ministry of Education, won the vote of confidence with 200 Iranian lawmakers in favor, 48 against and seven abstentions.
The post has been vacant after former minister Mohammad Bathaei stepped down in June to run for the parliament.
Some 163 lawmakers also gave their approval to Ali Asghar Mounesan, the president's pick for the Ministry of Cultural Heritage, Tourism and Handicrafts. Eighty-seven lawmakers opposed him for the post and five abstained.
In August, Iran's Guardian Council, a body which vets legislation by the Iranian parliament, passed a bill for the formation of the Ministry of Cultural Heritage and Tourism.
Iran Cabinet expands to include tourism ministryIran's tourism organization is to become a ministry amid plans for increased income from the sector.
The bill submitted to the parliament by the administration of President Rouhani had gained the approval of 143 out of 158 lawmakers in a session in the chamber last month .
The creation of the ministry brings to 19 the total number of portfolios held by ministers in the Iranian Cabinet.
Mounesan was a vice president who had taken the helm at Iran's Cultural Heritage, Handicrafts and Tourism Organization (ICHTO) in August 2017.
Iran has recently been making efforts to attract more foreign visitors to the country by facilitating tourist entry. In a move in June, Iranian President Hassan Rouhani ordered authorities to dismantle requirements for mandatory stamping of passports for foreigners arriving in Iran.
The country has also approved to waive visa requirement for visitors from several countries, including China and Azerbaijan.
Earlier on Sunday, Mounesan said the number of foreign tourists who have visited Iran between March 21 and July 22 has increased by 40 percent in comparison to the same 4-month period in 2018.
According to Mounesan, a total of 7.8 million tourists visited Iran last year (March 2018-March 2019), much higher than the 4.7 million who traveled to the country a year earlier.
Mounesan said that such an upward trend in the tourism industry came after Iran diversified its travel and tourism services by supporting medical tourism, agritourism, and hiking tourism.
Iran is home to empires and civilizations dating back millennia. The country has relics dating back to the Elamite, Ancient Persian, and Islamic periods.
Iran hosts some of the world's oldest cultural monuments, including 19 UNESCO World Heritage Sites, and its varied terrain ranges from desert locales to ski resorts.