North America
Toxic pesticides burn up in California wildfire, health warning issued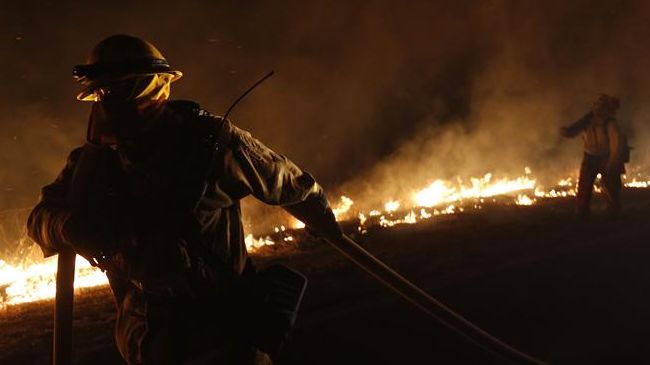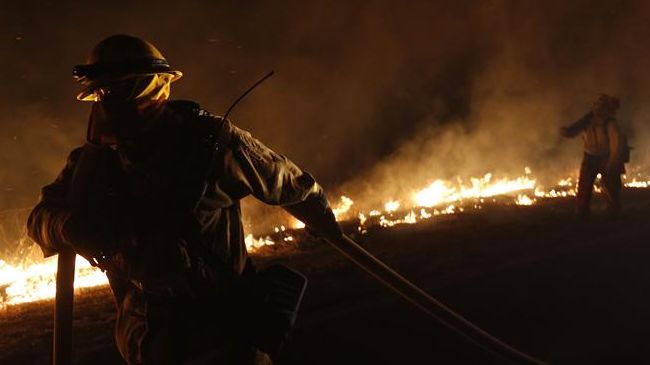 Locals in the western US state of California have been warned against inhaling the fumes from a massive wildfire especially since the blaze has burnt a considerable amount of highly toxic pesticides.
On May 3, firefighters announced that a fire had gutted a store of highly poisonous pesticides at a farm near the campus of California State University Channel Islands. The conflagration sent a black cloud into the air, prompting air quality and health warnings.
Officials urged the local residents to avoid inhaling the smoke from the fire even if there were no flames nearby.
Medical experts say inhaling the smoke can burn internal organs, and harm the respiratory system, making it difficult to breathe.
Meanwhile, more than 1,200 firefighters in northern California are struggling to contain a 6,700-acre wildfire that erupted Wednesday morning in Tehama County.
About 20 percent of the fire in Panther, situated (12 kilometers (eight miles) northwest of Butte Meadows, was brought under control on Saturday, fire officials said.
Elsewhere in northern California, firefighters have contained a 125-acre blaze in Sonoma County and a 217-acre blaze in Glenn County.
"One of our big concerns up north is we continue to have pretty gusty winds," California Department of Forestry and Fire Protection spokesman Daniel Berlant said.
He added, "The potential for some lightning and gusty winds has heightened this afternoon."
In southern California, about 30 percent of the fierce wildfire was contained on Saturday, thanks to higher humidity and cooler temperatures.
"We're getting much more favorable weather conditions here. We don't have the high winds and the high temperatures," Ventura County Fire Department spokesman Tom Kruschke said.
The wildfire in southern California has threatened about 4,000 homes, and damaged 15 others. No injuries have been reported from the fire.