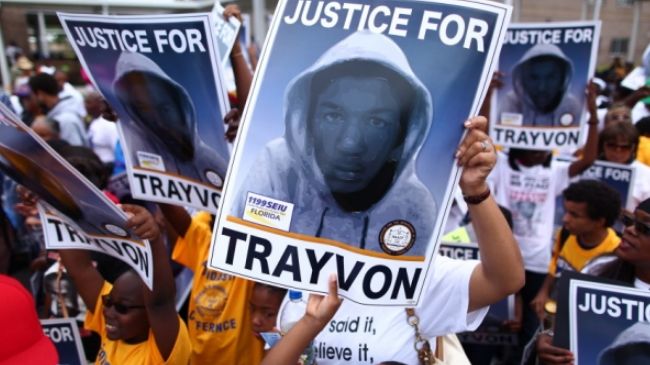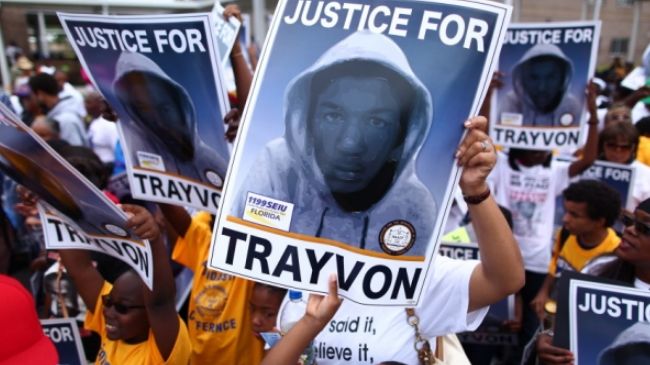 Protests against the acquittal of the man who shot and killed unarmed black teenager Trayvon Martin have begun in Miami and New York City as the US faces a weekend of demonstrations against the court verdict.
Demonstrations have been held across the US since a Florida court jury issued a not-guilty verdict for Jewish-Latino George Zimmerman in Martin's death.
Protests are to be held in 100 cities across the country.
On February 26, 2012, Zimmerman, a self-appointed neighborhood watch in a gated community of Sanford, Florida, shot and killed unarmed Martin who was a student at a Miami-area high school and a guest of one of the homeowners.
Last Saturday, the Seminole County jury in central Florida acquitted Zimmerman of second-degree murder and manslaughter, citing Stand Your Ground law, a US law that allows people to shoot others if they feel threatened by them even though they can do something to get out of the situation and retreat to safety.
Many critics believe the law would allow white people to kill African Americans and then walk free claiming they killed in self-defense.
Supporters of Martin have already called for a boycott of the state of Florida, hoping the boycott's economic pressure would lead state lawmakers to repeal Florida's Stand Your Ground law.
Martin's death has brought into sharp focus other racially-charged cases in the United States.
In another recent incident, a white man in Wisconsin, who killed his unarmed African-American teen neighbor last year, said in a court on Thursday that the killing was "justice" because he believed the boy had stolen his guns.