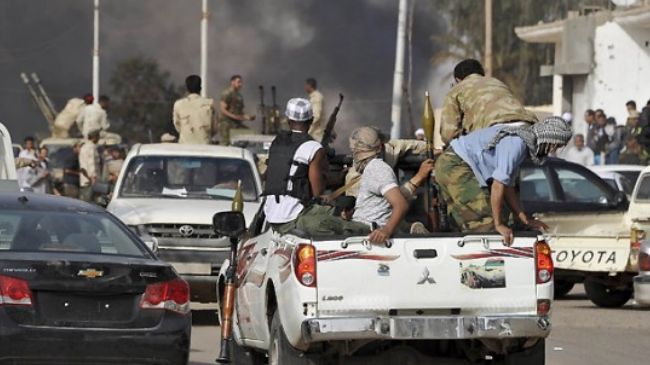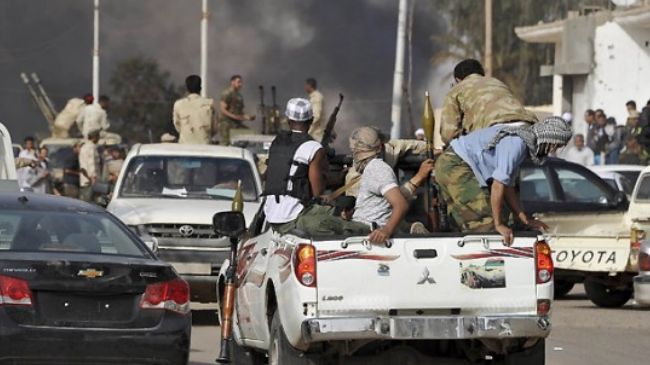 Recent clashes between rival tribes in western Libya have displaced thousands of people, the International Committee of the Red Cross (ICRC) says.
"Over the past three days, thousands of people have been displaced by tribal clashes in Libya's Nafusa Mountains," the ICRC said on Thursday, AFP reported.
"In cooperation with the Libyan Red Crescent, the International Committee of the Red Cross is delivering food, medicines and other essential aid to more than 3,000 people who fled their homes to seek refuge in nearby towns," it added.
The mountainous region includes the towns of Zintan, Mizdah and Shegayga, some 150 kilometers (90 miles) south of the capital Tripoli. The ICRC said the latest fighting first broke out on March 2 in the town of Mizdah.
The fighting was mainly between fighters from the Gontrar tribe, itself linked to the Zintan tribe, and the Mashashia tribe which is accused of having backed Libya's slain dictator Muammar Gaddafi during the 2011 revolution.
In June, a week of fighting between the two tribes reportedly killed more than 100 people.
The region has witnessed a number of ethnic clashes since the overthrow of Gaddafi in 2011.
In February 2011, Libyans rose up against Gaddafi, who had ruled the country for over four decades, and deposed him in August 2011.